18th Century Market Fair at Locust Grove on October 27th and 28th
Posted by Joe Hayden on Thursday, October 25, 2012 at 12:39 PM
By Joe Hayden / October 25, 2012
Comment
The state fair comes around once a year, but what were fairs like a few centuries ago? You and the family will have an opportunity to find out on October 27th and 28th as Locust Grove dresses up the grounds at 561 Blankenbaker Lane in Louisville for the 18th Century Market Fair. The organizers are inviting visitors to shop, eat and be entertained like our ancestors did back in the 18th century from 10am to 4:30pm both days.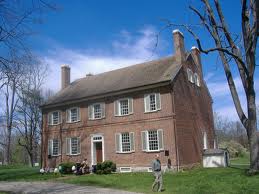 Halloween isn't the only thing to celebrate in October. The historic property of Locust Grove will be entertaining fair goers with a reenactment of a village market filled with the crafts of artisans. There will be merchants, Lords, Ladies, and peasants wandering about and browsing the wide array of goods based on 18th century ideals. Visitors will be entertained by mock battles from the era and be allowed to tour encampments filled with hundreds of soldiers, medics and military personal. The family can even wind down with some traditional food, drinks and music from the era in a faux 18th Century restaurant/tavern.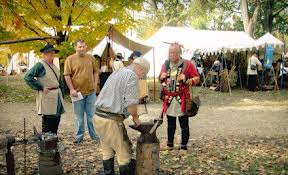 Locust Grove's 18th Century Market Fair will be held at the country seat of Major William Croghan, a surveyor partner of George Rogers Clark. Families, friends and those just looking for something unique to do are encouraged to attend, browse and enjoy the festivities. Halloween is right around the corner and visitors wishing to get into the spirit and dress in period costumes are welcomed.
To learn about other great events in the area, please visit JoeHaydenRealtor.com.