18th Century Thunder - The Revolutionary War
Posted by Joe Hayden on Wednesday, April 18, 2012 at 1:05 PM
By Joe Hayden / April 18, 2012
Comment
This weekend is sure to be fun filled as Louisvillians start to celebrate the annual Derby festival. This Saturday April 21st is going to be an exciting day, though it will have its share of thunder. However, thunder doesn't always mean a storm is coming, unless you consider firework displays and war re-enactments as stormy situations. In both cases, they are actually entertaining celebrations meant to bring people together for a good time.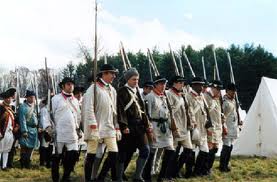 If you and the family don't want to venture out early to the fireworks show on the Great Lawn, perhaps you might enjoy heading over to Locust Grove at 561 Blankenbaker Lane in Louisville for the annual Revolutionary War Encampment re-enactment deemed 18th Century Thunder. This event starts at 10 am and lasts till 4:30 pm both Saturday and Sunday, so there will still be plenty of time to enjoy the fireworks afterwards.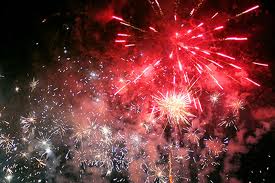 The participants will be representing Louisville's own, General George Rogers Clark and his troops from the Northwest campaign. The companies of historically clad soldiers will entertain the viewers by acting out life in the military encampments, including cooking, drilling and some military maneuvers. They do try to keep it authentic, so no tanks or modern day machinery will be present.
At the end of all the presentation, they will have a memorial service honoring the General and the men who served under him. So let these authentically clad men, women and children celebrating this moment in history transport you back in time to experience life before modern technology.
To learn more about exciting event in the area, please visit Louisville Real Estate.