19th Annual Belknap Fall Festival November 1st and 2nd
Posted by Joe Hayden on Tuesday, October 29, 2013 at 12:51 PM
By Joe Hayden / October 29, 2013
Comment
The Belknap Neighborhood Association takes celebrating seriously and they want everyone to share in the fun at the 19th Annual Belknap Fall Festival. Plan on visiting the festival on Friday, November 1st and Saturday, November 2nd from 11:00 a.m until 10:00 p.m. This is a free to attend festival that will take place at the historic Douglass Loop in the Upper Highlands come rain or shine.
The Belknap Fall Festival will offer visitors plenty of fun, food, art and music both days. Patrons will find over 50 booths featuring arts, crafts, clothing, jewelry, dolls, paintings and more by local artists. Local restaurants will be providing some fantastic foods along with everyone's festival favorites like funnel cake.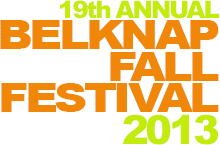 There will be plenty of musical entertainment throughout the festivities as well. Friday, the band Sunday Muffin Resurrection will kick off the entertainment at 6:45 p.m. followed by Ted Stevens and the Third Rail at 8:30 p.m. Saturday, the music will begin with Lost Tribe Louisville at 1:00 p.m., The Screamin' John Trio at 2:45 p.m., The Brigid Kaelin Band at 4:30 p.m., Joel Timothy at 6:15 p.m., The Deloreans at 8:00 p.m. and Wax Fang at 10:00 p.m.
Families and friends are encouraged to attend the 19th Annual Belknap Fall Festival at the famed Douglass Loop in the Upper Highlands on November 1st and 2nd to enjoy food, art, music and traditional good times.
To learn about other fun things to do in the area, please visit our Louisville Real Estate website.