19th Annual Belknap Fall Festival October 11th - 12th
Posted by Joe Hayden on Monday, October 7, 2013 at 7:32 PM
By Joe Hayden / October 7, 2013
Comment
The historic Douglas Loop in the Highlands is hosting the 19th Annual Belknap Fall Festival on Friday, October 11th and Saturday, October 12th. This highly-anticipated event will be held on Friday from 6:00 p.m. until 10:00 p.m., and continue on Saturday from 11:00 a.m. until 11:00 p.m. As with all Highlands celebrations, this family-friendly event is free to attend. The festivities will take place in the 2200 block of Bardstown Road and along both Douglass Loop and Harvard Drive.
This Upper Highlands event will feature over 50 artist and vender booths offering a wide selection of unique wares and information. There will be fabulous cuisine available from sponsoring local restaurants along with inflatable bouncies and face painting booths for the kids. As for adults, some of the finest local brews in Louisville will be offered by sponsors Falls City Brewing, Cumberland Brews, BBC and West Sixth Brewing.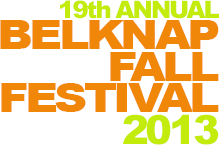 The heart of the Upper Highlands will be ringing with live music for all to enjoy. Friday's schedule will start with Sunday Muffin Resurrection at 6:45 p.m. and Ted Stevens and the Third Rail at 8:30 p.m. Saturday's line up will begin with Lost Tribe Louisville at 1:00 p.m., The Screaming John Trio at 2:45 p.m., The Brigid Kaelin Band at 4:30 p.m., Joel Timothy at 6:15 p.m., The Deloreans at 8:00 p.m. and Wax Fang at 10:00 p.m.
Families and friends are encouraged to come celebrate the 19th Annual Belknap Fall Festival on October 11th and 12th at the 2200 block of Bardstown Road in the Upper Highlands.
To learn about other fun things to do in the area, please visit the website of the Joe Hayden Real Estate Team.