27th Annual Bardstown Road Aglow
Posted by Joe Hayden on Monday, November 26, 2012 at 2:33 PM
By Joe Hayden / November 26, 2012
Comment
The Highlands are decking the halls of Bardstown Road for the 27th Annual Bardstown Road Aglow on Saturday, December 1st. The festivities start before Noon as participating businesses along Bardstown Road, Baxter Avenue and Barrett Avenue will be celebrating with special sales, savings, singing and fun for all. Bardstown Road from Douglass Loop to Lexington Road will be buzzing with the hum of holiday decor and spirit until Midnight.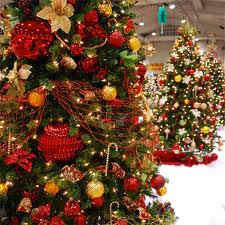 Looking at the popularity of and participation in Bardstown Road Aglow, it is hard to believe it started out simply as businesses placing candles in their windows in 1985. Now the festivities include red and green trolley rides starting at Douglas Loop to Lexington Road, marching bands, a Christmas tree light-up and Santa Claus.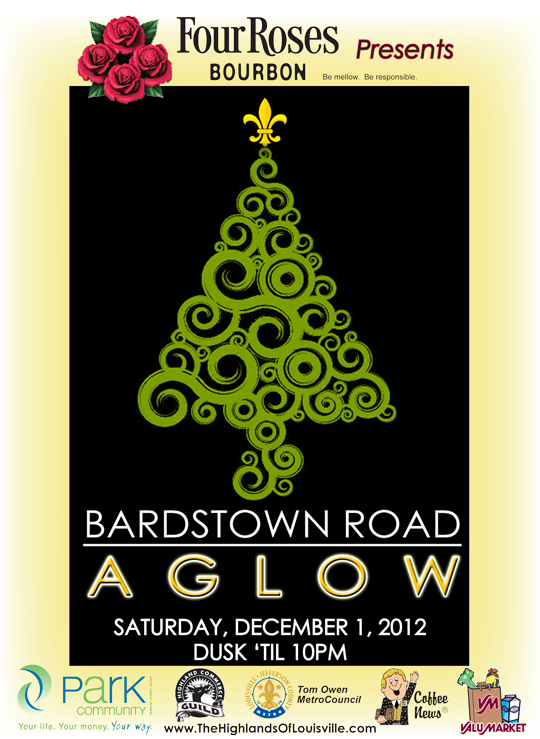 December 1st will bring about a day in the Highlands that won't soon be forgotten. The 27th Annual Bardstown Road Aglow offers fun for the entire family from Santa Claus to sipping to shopping. Photos with Santa are available at Bearno's from 6 to 8 p.m. at 1318 Bardstown Road.
The Big Spruce Tree Light-up will take place at Wendy's on Bardstown and Grinstead at 5:30 p.m. The adults can pop into MidCity Mall after shopping for the Annual Beer Tasting Festival, featuring over 100 varieties of unique brews from 5 p.m. until 8 p.m. There is something fun for everyone at Bardstown Road Aglow.