28th Annual Bardstown Road Aglow December 7th
Posted by Joe Hayden on Wednesday, December 4, 2013 at 3:25 PM
By Joe Hayden / December 4, 2013
Comment
The 28th Annual Bardstown Road Aglow is taking place on Saturday, December 7th in Louisville. This highly-anticipated event in the Lower Highlands starting at 5:00 p.m. and ending at 10:00 p.m. Businesses, restaurants, cafe's, bars and boutiques all along Bardstown Road, Baxter Avenue, Barret Avenue and the Douglass Loop will place a candle in the storefront signifying special pricing and discounts in honor of the Highlands holiday tradition.
Patrons will find taking a stroll through the Highlands will be festive with carolers, musicians and entertainment all along the path. However, there will be two trolleys available to provide a warmer commute if the air gets too chilly. Adults will find all the local taverns offering cocktail contests and holiday drink specials, plus the Mid City Mall is toasting the occasion with the annual Highlands Beer Fest from 5:00 p.m. until 9:00 p.m.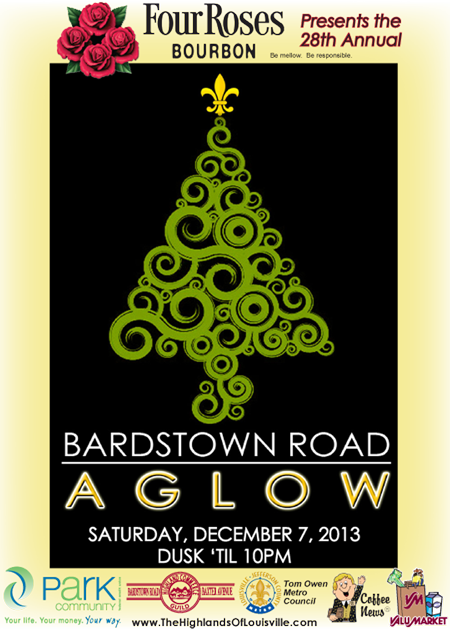 The kids will see Santa himself peddling down Bardstown Road with all his friendly elves. Their holiday entourage will make a stop at 5:30 p.m. to light the Evergreen and set Bardstown Road aglow at Wendy's, located at 1108 Bardstown Road. Santa will then peddle on and reconvene with the kids at Bearno's. Families can enjoy pizza and get those traditional holiday photographs with Santa for $5.
Festival lovers won't want to miss the 28th Annual Bardstown Road Aglow on Saturday, December 7th from 5:00 p.m. until 10:00 p.m.
To learn about other fun things to do in the area, please visit our Louisville Homes website.