3rd Annual Give-A-Jam to End Homelessness December 19th
Posted by Joe Hayden on Monday, December 16, 2013 at 6:39 PM
By Joe Hayden / December 16, 2013
Comment
'Tis the season of giving and the Clifton Center at 2117 Payne Street in Louisville is showing Christmas spirit by hosting the 3rd Annual Give-A-Jam to End Homelessness. This good time for a good cause will be happening on Thursday, December 19th and the doors open at 6:00 p.m. Tickets are $10, or patrons may pay $20 and receive $12 in food and drink vouchers. Tickets are available at both the Clifton Center and Carmichael's Book Store at 2720 Frankfort Avenue, or online at cliftoncenter.org.
The entertainment lineup for this heartfelt event offers a variety of Louisville's most well known musicians. Music enthusiasts will see performances by local legends Tyrone Cotton, John Gage, Steve Cooley, Dick Sisto, Will King, Justin Paul Louis and the Bibelhauser Brothers. Marta Miranda, the Clif-Tones, Joan Shelley, Nathan Salsburgh, The Hound of Buskervilles and many others will also be performing throughout the evening.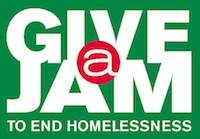 Patrons who Give-A-Jam will have access to a cash bar and a silent auction, along with a delightful variety of stews, soups and appetizers from local restaurants Bucks, Eldertown, Wiltshire Pantry, Relish, Harvest and Amici Bistro 1860.
The 3rd annual Give-A-Jam to End Homelessness will light up the Clifton Center this Thursday, December 19th. The doors open at 6:00 p.m. and guests will benefit from tasty food, holiday fun and great music, all in an effort to help end homelessness in Louisville.
To learn about other fun things to do in the Louisville area, please visit our Louisville Real Estate website.