According to Yelp: Hunting Down Louisville's Best Italian Lunch
Posted by Joe Hayden on Thursday, June 13, 2013 at 11:21 PM
By Joe Hayden / June 13, 2013
Comment
If you're in the mood for Italian food in Louisville but you're not quite sure where to go, the following restaurants are a few places you can get excited about. Featuring some great lunch specials and some old classics, you'll have a few reasons not to think lightly of lunch!
Luigi's Pizzeria
With the owner hailing from the city of Bari in the Puglia region of Italy, Luigi's Pizzeria knows authentic Italian food. Arriving in Louisville in 1996, Luigi has been happy since to share his love for Italian food and quality ingredients with his patrons. Located in the downtown Museum District, this pizzeria dishes up a multitude of pizza, pasta, and Italian style sandwiches for eat in or carry out. If you have the time, be sure to finish off with a homemade, seasonal Italian dessert.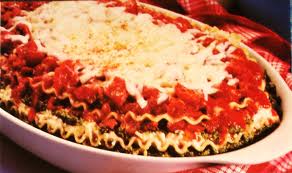 Caffe Classico
Located on Frankfort Avenue in the center of a culinary hub, this cafe & espresso boutique veers between casual and fancy depending on the time of day. For lunch, this cozy cafe serves up a selection of paninis and lunch specials as well as new takes on the old classics with items like the Eggplant Parmesan Pizza. Whatever you choose, you can't go wrong with this Zagat rated cafe.
Lotsa Pasta International Food Shop
A food shop since 1982, Lotsa Pasta has since expanded into a store that has everything from pasta to bread to meat and olives. Tucked away in a corner of the store, you'll find the Lotsa Pasta Cafe, which features a multitude of Italian sandwiches, a variety of salads, and even the option for customized boxes lunches. Providing tons of options that will cure your Italian craving, you can even fax in your order ahead of time if your day is busy and you're in a rush.
Papalino's NY Pizzeria
Featuring pizza pies that are made with the freshest ingredients, Papalino's opened in 2010 with the philosophy of using the best local products available. With a lunch special for $5.99 that includes a slice of single topping pizza, 2 NY knuckles (garlic rolls) and a fountain drink, you can sit in or dine out. Located in the Highlands, this pizzeria features special Toppings of the Day and also provides uncommon toppings like oven roasted fennel and white anchovies. For a sampling of great Italian and impressive local products, add Papalino's to your lunch hour list.
Tuscany Italian Restaurant
Featuring casual Italian fare, Tuscany Italian Restaurant features an extensive lunch menu that will give even the pickiest eater a few options to mull over. A locally owned restaurant in Louisville's South End, Tuscany brings a fresh perspective to an area populated largely by chain restaurants. With a variety of seafood, pizza, hot subs and pastas, Tuscany also features a selection of lunch specials for under $10.00 so you can squeeze a hearty meal into an hour!
With the options provided, you'll have a whole new list of restaurants to try out through the week. From more casual fare to hearty specials that will leave you satisfied, none of these restaurants should disappoint your Italian craving.