Action Packed Stunt Shows at the Kentucky State Fair
Posted by Joe Hayden on Saturday, August 18, 2012 at 9:45 PM
By Joe Hayden / August 18, 2012
Comment
Looking for something exciting to do with the kids this week? You will not be disappointed when you hear about the daredevil extravaganza scheduled the next 8 days. Your family will experience plenty of Oohs and Awws at the Action-Packed Stunt Shows being presented August 18th to 26th at the Kentucky State Fair.
Most kids are familiar with BMX Bikes, and now they have a chance to see them perform amazing stunts live. The BMX Stunt Show will feature bicyclists and skateboarders doing those insane, action-packed stunts that you can normally just see on television. You will see gravity defying flips, half-pipes, box jumps and more as these radical daredevils do their best to make the crowd gasp in awe.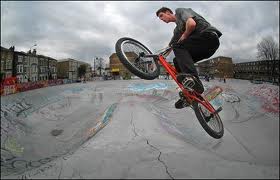 If the roar of engines gets your family motivated more than bicycle flips, you might want to check out Nerveless Nocks All-American Stunt and Thrill Show. These repeat generation performers are descendants of the Swiss Circus Family Nock and are renowned among aerial stunt artists across the globe. These acrobatic entertainers perform a variety of death-defying motorcycle stunts. They are also known for their hair-raising antics on the high wire, plus their graceful dancing above the crowds in the courtyard.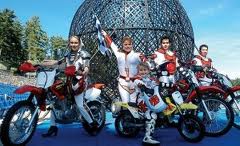 If you prefer a touch of comedy and some old-school Vaudeville acting mixed with classic circus style stunts, the Handsome Little Devils will fit the bill. These skilled performers take onlookers back to the days of classic American Melodrama shows with explosive acts like the Human Cannonball, Chainsaw Juggling, and the Ladder of Love. They also grace the skies with swing dancing and high-flying trapeze stunts. You will find them on the Kentuckiana Chevy Dealers Family Stage.
You and your family won't want to miss these action-packed free events at the Kentucky State Fair. Show times start at 1:30pm throughout the week and 11am on the weekends.
To learn about other great events in the area, please visit Louisville Homes.