Actors Theatre of Louisville Presents the 19th Annual African American Art Exhibition
Posted by Joe Hayden on Wednesday, January 16, 2013 at 8:43 PM
By Joe Hayden / January 16, 2013
Comment
The Actors Theatre of Louisville is proudly presenting their 19th Annual African American Art Exhibition, starting January 18th through February 17th 2013. The exhibits will be open to the public and on display at the facility's art gallery located at 316 West Main Street in Louisville.
Louisville's Actors Theatre has been bringing quality entertainment to the city since early 1963 and was even recognized as one of the finest acting companies in America by "The Irish Times". The facility houses well over 500 performances during their active show season, which is the collective showing of roughly 20 productions. However, the art show is a special event.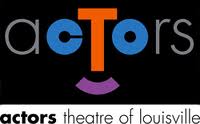 The African American Art Exhibition is not theme specific, but instead is a diverse collection of contemporary and classical mediums taken from submissions around the country. This gallery is normally viewed by 20,000 art enthusiasts during its exhibition period and has become a popular part of Kentucky's visual arts season. This year's exhibition will be juried by the renowned Kevin Cole, who has been featured in over 400 exhibitions and has creations in more than 30 public works.
Experience a different side of Actors Theatre of Louisville at the 19th Annual African American Art Exhibition, January 18th through February 17th. The wide variance of entries is sure to provide a unique perspective into the world of art for all who attend.
To learn about other fun things to do in the area, please visit the website of the Joe Hayden Real Estate Team.