An Evening with John Williams and the Louisville Orchestra January 18th
Posted by Joe Hayden on Thursday, January 16, 2014 at 9:23 AM
By Joe Hayden / January 16, 2014
Comment
We've all heard movie songs like the Star Wars theme a few times, but The Kentucky Center's Whitney Hall at 501 W. Main Street in Louisville is giving movie enthusiasts an opportunity to hear their favorite themes on an entirely different level. The Academy Award-winning composer John Williams will be conducting the Louisville Orchestra for one of the most renowned musical events of 2014, An Evening with John Williams and the Louisville Orchestra, as they revisit some of the greatest movie soundtracks ever written. This incredible musical event takes place on Saturday, January 18th from 8:00 p.m. until 10:00 p.m. and tickets are on sale starting at $35 per adult.??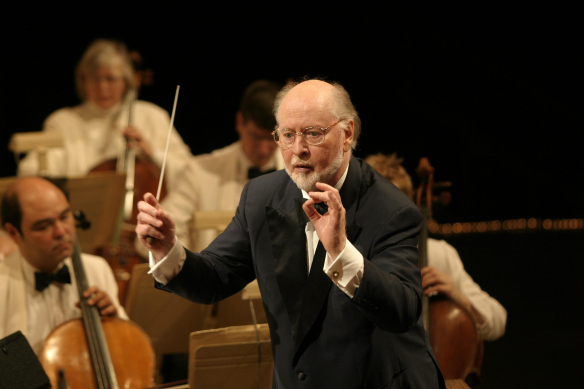 Adults and children alike will be awed as they hear famed musical compositions like Star Wars, The Empire Strikes Back, Harry Potter, Superman and more. Though you may have listened to the music countless times, there is no comparison between a movie theater or cd and a live performance by the Louisville Orchestra, led by one of the most famous composers alive.
The force will be with adults and children alike as they are mesmerized by the magic of the Louisville Orchestra. Legendary composer John Williams conducts as they present movie sound tracks at the Kentucky Center's Whitney Hall on Saturday, January 18th. Tickets are available now starting at $35 and the music begins at 8:00 p.m. sharp. Take the time to visit this special event this weekend!
To learn about other fun things to do in the Louisville area, please visit our Louisville Homes website.