Antique Shops in Louisville That Are at the Top of Everyone's Wish List
Posted by Joe Hayden on Sunday, February 2, 2014 at 11:58 AM
By Joe Hayden / February 2, 2014
Comment
Louisville is such a historic American city that it's no wonder there are so many incredible antique shops in the area. Antique shopping has become such a popular activity that the city can accommodate a wide variety of antique shopping destinations and experiences. Here is some information about a few of the best antique shopping destinations in Louisville.
Find Whatever You're Looking for at The Crazy Daisy (1430 Mellwood Ave.)
The Crazy Daisy is a 20,000-square-foot antique mall, featuring two 10,000-square-foot floors filled with the wares from over 100 different antique furniture and collectible vendors. At The Crazy Daisy, you'll find an exciting and eclectic mix of vendors selling pottery, art, books, and jewelry, as well as collectibles that are made in Louisville. The antique mall is located in the trendy Frankfort Avenue and East Main Street corridors of the city, which makes taking a walk down to The Crazy Daisy all the more entertaining and rewarding!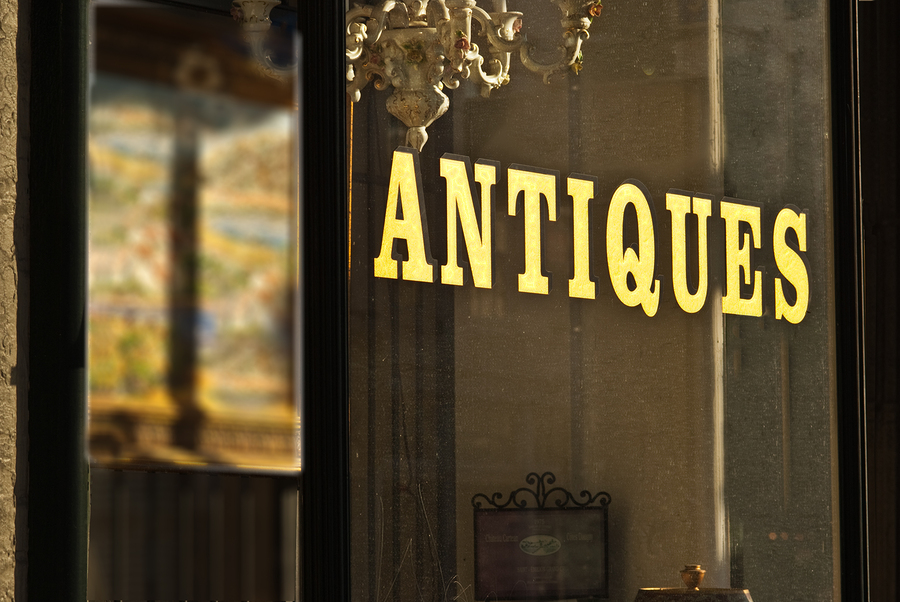 Joe Ley Antiques Inc.: Great Antiques in an Antique Building (615 East Market St.)
Joe Ley Antiques Inc. has been one of the most celebrated antique shopping destinations in Louisville for more than 35 years. Two acres of antiques fill this schoolhouse building from 1890, making the destination an antique in itself and all the more reason to visit. The location has been used to film music videos and commercials, which speaks to its eclectic and unique appearance and wares. The store is known for its architect's and builder's collection of antique door hardware, fences, gates, mantels, posts, railings, and much more. Joe Ley Antiques has been named the best antique store in Louisville by both Louisville Magazine and LEO Weekly.
Go Large at Goss Avenue Antiques & Interiors (946 Goss Ave.)
Goss Avenue Antiques & Interiors is Louisville's largest antique mall, offering its patrons approximately 90,000 square feet of antiques in The Booker Building on Goss Avenue, which was built in 1889 and was one of the largest textile plants in the nation. Like Joe Ley Antiques Inc., Goss Avenue Antiques is a historic and interesting building, which makes it a sought after destination for antique pickers from out of town and for the locals alike. This antique shop was voted LEO Weekly's Reader's Choice Award in both 2011 and 2012, and also won the Best Antiques award from the "Louisville A-List" website in 2013. Goss Avenue is hard to describe because the selection is so unique and varied. Many of the reviews by patrons left on the Louisville A-List website refer to Goss Avenue Antiques as "a treasure trove" or a "something for everyone place," showing just how impressive and different the collection really is. The whole collection is in one vast and wide open space, making it accessible but also a challenge to see everything the vendors have to offer, so take your time and make a day of your visit!
With so many unique and celebrated antique destinations, it's no wonder antique enthusiasts come from abroad to shop and possibly find a unique treasure. If you're in the Louisville area and you've never made the trip to any of these locations, consider visiting these stores the next time you're looking to have an interesting afternoon out in the city.