Appalatin Show at Iroquois Amphitheater July 7th
Posted by Joe Hayden on Friday, July 5, 2013 at 10:28 AM
By Joe Hayden / July 5, 2013
Comment
The Iroquois Amphitheater offers plenty of entertainment for all ages throughout the summer months and this Saturday, July 7th will be a weekend to remember. Starting at 6:00 p.m. at 1080 Amphitheater Rd. in Louisville, friends and families can enjoy a free concert of traditional Appalachian and Latin American folk music from local performers "Appalatin". The concession stands will be open and serving food and drinks until the concert ends.
This is a fun for the whole family event that will have the woodlands ringing with good music and attendees dancing in their seats. Appalatin is a 6 man band comprised of members from Kentucky, Ecuador, Nicaragua, Mexico, and Guatemala that entertains audiences wherever they go using only traditional acoustic instruments. Music lovers can expect to enjoy the sounds of native wood flutes, pan flutes, mandolins, harmonicas, ukeleles, bass, hand drums, maracas and even a cow bell.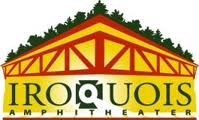 Families and friends do not have to wait until 6:00 p.m. to enjoy Iroquois Park on Saturday, July 7th. They can come up early for a picnic, a walk through the park or a game of Frisbee before they attend the concert. This is one of the free summer events at the Iroquois Amphitheater with a $5 donation suggested for the upkeep of the facility.
To learn about other fun things to do, please visit our Louisville Real Estate website.