Arabian and Morgan Horse Show at the Kentucky State Fair
Posted by Joe Hayden on Saturday, August 11, 2012 at 8:46 PM
By Joe Hayden / August 11, 2012
Comment
Arabian nights? Yes, there will be three of them at the Kentucky Exposition Center during the Kentucky State Fair Arabian and Morgan Horse Show starting on August 12th until August 14th.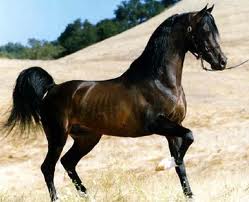 Arabian Horses are one of the oldest breeds dating back over 4,500 years ago. They are known for their distinctive head and high tail carriage. This majestic breed has been utilized in war, trade and eloquent shows and is one of the most graceful of steeds. They have long been recognized for their speed, refinement, endurance and strong bones. Once you have seen an Arabian, you will forever recognize them as a noble steed that displays both grace and beauty in their look and actions. You might even call them a Swan-like Steed.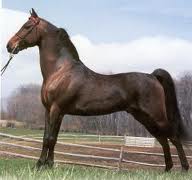 The Morgan Horse will also be featured at this show, and with good reason. The Morgan was one of the earliest breeds in the United States and traces back to a man named Justin Morgan, a legendary breeder and owner. They were even used for Calvary during the Civil War. The Morgan has entwined with and influenced the breeding of the renowned Kentucky Quarter Horse and the Tennessee Walker. All three noble steeds can effectively grace an arena with pride and beauty.
This is a free public event, so take a day and experience the Kentucky State Fair Arabian and Morgan Horse Show. There will be no barrel racing or rodeo-style categories here. This event offers the exotic with the traditional for an array of equestrian showmanship that is unmatched around the world. You and the family will get to experience the best of both breeds as they show their versatility and intelligence.
To learn about more great events in the area, please visit Louisville Homes for Sale.