Archery Classes at Tom Sawyer State Park Starting July 10
Posted by Joe Hayden on Monday, July 7, 2014 at 5:36 PM
By Joe Hayden / July 7, 2014
Comment
Through Hollywood's portrayal of archery, we create visions where we can pull an arrow from a quiver, gracefully and intentionally pull back a bow string and launch that arrow with an expert's precision directly at the target of our choice. Legolas, Katniss and Robin Hood are the archery masters that we instantly recall. They made it look easy. Actress Geena Davis reminded us that archery isn't just Hollywood fantasy but a thriving sport that can be mastered by anyone when she vied for a spot on the US Olympic Team.
Hit the Target at our Kentucky State Park
This summer you can take your inner archer to the next level. Archery classes begin at E.P. "Tom" Sawyer State Park on July 10. Sessions are available for children, families and adults only. Classes are taught by NASP (National Archery in the Schools Program) certified instructors who will cover range safety, shot accuracy and equipment maintenance during the four one hour Thursday evening class sessions.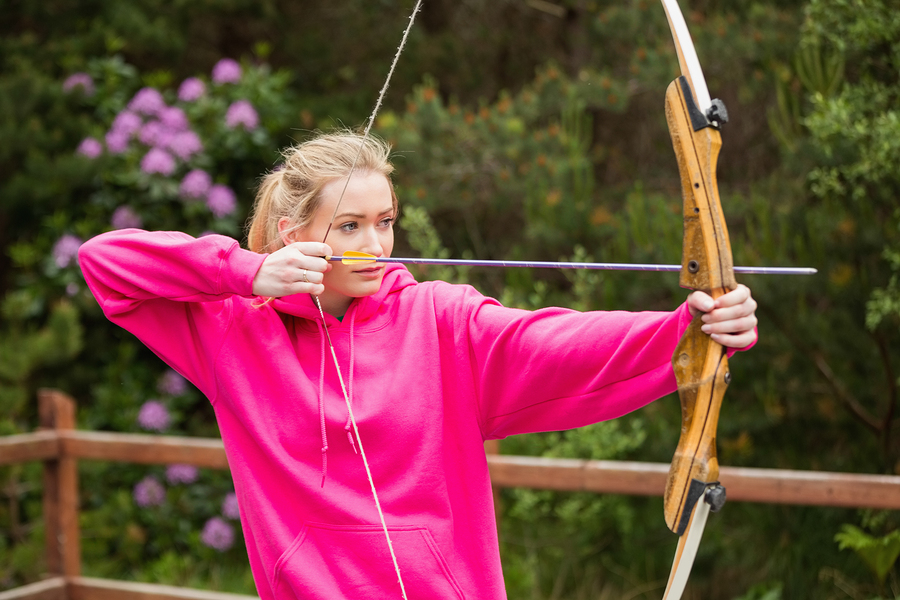 Get Addicted to Archery
Can you resist pulling back your air bow, releasing the invisible arrow and watching its imaginary arrival at the center of your intended target at the mere mention of archery? The classes are held indoors, so the weather will not be a factor. All equipment is provided. The park is located at 3000 Freys Hill Road. The only regret you may have after trying archery is that it is addictive! Don't miss a chance to give the sport a try, it is a wonderful pastime.
To learn about other fun things to do in the area, please visit our Louisville Real Estate website.