Art After Dark in Louisville, With Laser Lights
Posted by Joe Hayden on Monday, February 13, 2012 at 11:16 PM
By Joe Hayden / February 13, 2012
Comment
Are you tired of being cooped up in the house during these chilly days? If so, then it is time for you and the kids to hop in the car, and venture out for what is sure to be an evening of entertainment. The Speed Art Museum, located at 2035 S. Third St., has combined with Brown-Foreman to provide you with a unique experience you won't soon forget.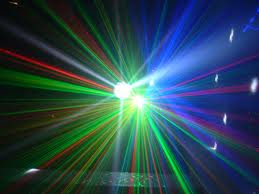 The Art After Dark, RedGreenBlue Festival of Color starts at 7pm on Friday, February 17th and is family friendly until 9pm. This exhibit will be a colorful experience that provides your family with a new perspective into the world of art via a live execution of 2nd Dimension visual displays. Jacob Heustis, Russel Hulsey, Manica Mahoney, Daniel Pfalzgrof and Letitia Quesenberry are all local artists who have dedicated their energies into providing families with this unusual evening showing art doesn't just have to be about paint and canvas on a wall.
Art After Dark is a multi-sensory experience somewhat like a 3D funhouse that utilizes light as a source for the 3rd dimension. Your family will experience lasers, black lights, make and take art projects, black light face painting and music with a DJ, along with the bands Sapat and Squeezebot. There will also be a live broadcast of the parody radio program, The Buddy Gilm Show from the Louisville Improvisers.
The show continues from 9pm to 11 pm, however after 9pm, festivities get more adult oriented offering a cash bar with unique cocktails by Brown-Foreman.
To learn more about current events in the area, please visit Homes for Sale in Louisville.