Bardstown Bound Summer Sidewalk Celebration
Posted by Joe Hayden on Thursday, May 17, 2012 at 1:20 PM
By Joe Hayden / May 17, 2012
Comment
If you and your family have never just taken a stroll through the Highlands, Saturday May 19th will be a perfect day to change that. The annual Bardstown Bound Summer Sidewalk Celebration starts at noon and continues till the businesses close for the evening. Your family will have plenty of time to experience the charm and mystique that the Highlands are known for.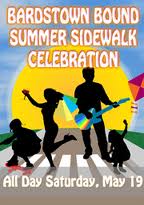 This event runs down Bardstown Road to Douglass Loop and on Baxter Avenue. Most the businesses in the Highlands eagerly anticipate and participate in this event with special sales. The area is known for its unique boutiques and shops, so even if you are not in the market to purchase, just window shopping can provide entertainment.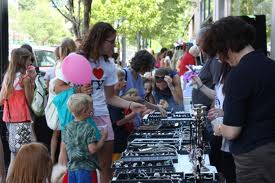 The Highlands is the Café capital of Louisville, so try something at one of the many restaurants that line Bardstown Road. You can taste a variety of international cuisine at Ramsi's or Kashmir. For a unique environment, go for Jack Fry's, The Bristol or the renowned Lynn's Paradise Café, which is a favored spot of celebrity Derby goers. If your family prefers pizza you'll find temptation for your taste buds at Bearno's, Wick's or Boombozz. Sweets, you say, the Homemade Pie and Ice Cream shop is always a favored spot for the kids and afterwards, the adults can enjoy a cocktail at the Bluegrass Brewing Company.
Whatever you crave, you will find it in the Highlands. This is a unique festival of fun where you'll hear music just walking down the street. Bardstown Road coffee shops tend to host entertaining bands at these events and street musicians are known in the area. Make plans with the family to take a stroll at the Annual Bardstown Bound Summer Sidewalk Celebration.
To learn more about great events in the area, please visit Homes for Sale in Louisville.