Big Ol Backyard BBQ at the Home for the Innocents
Posted by Joe Hayden on Tuesday, August 21, 2012 at 11:13 PM
By Joe Hayden / August 21, 2012
Comment
If you are looking for some good old-fashioned family fun this weekend you may want to check out the Big Ol' Backyard BBQ on Saturday August 27th. This is an annual event at the Home of the Innocents located at 1100 East Market Street and the food will be ready at 5:00 pm. This event will be tempting taste buds with some of the best BBQ ever consumed, so be ready to eat!
This is a family-friendly get together that you will definitely want to attend hungry. Chef Laurent Geroli heads this event with a lineup of four-star chefs that will be stepping out of their kitchens to fire up the grill. Those that attend the Big Ol' Backyard BBQ will find savory barbeque, an abundance of gourmet side dishes and some of the most delicious desserts they've ever experienced.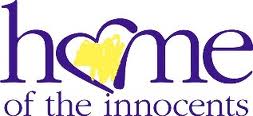 This is not just about food, as there will also be entertainment a plenty for all ages. This festive event will have inflatables, face painting, a full playground and hayrides for the youngsters. Adults will enjoy the music of The Remedy, cornhole games, a farmers market and art and craft booths.
Not only is this a fun event for the entire family, but all proceeds benefit the children at the Home of the Innocence. It is not often one can enjoy a good meal and entertainment for such a worthy cause, so come out and enjoy some fabulous food and fun at the Old Fashioned Big Ol' Backyard BBQ this August 27th.
To learn about other fun events in the area, please visit Homes for Sale in Louisville.