Bill Frisell and the Big Sur Quintet Live at the Clifton Center December 4th
Posted by Joe Hayden on Monday, December 2, 2013 at 2:33 PM
By Joe Hayden / December 2, 2013
Comment
The Clifton Center at 2117 Payne Street in Louisville will be jazzing up the place on Wednesday, December 4th with one of the most-famed Jazz musicians in the region. The renowned Jazz guitarist, Bill Frisell and the Big Sur Quintet will be performing live starting at 7:30 p.m. Tickets are available now starting at $24, up to a maximum of $32, at both cliftoncenter.org and Carmichael's Bookstore at 2720 Frankfort Avenue. This performance will be a delightful experience for anyone that appreciates Jazz.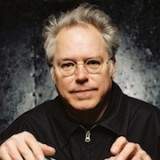 Bill Frisell and his Big Sur Quintet will feature other famed performers, including Eyvind kang, Hank Roberts, Jenny Scheinmanon and Rudy Royston. The newly released album, Big Sur, will be the focus of the show and all music performed was composed by Frisell. This album was the inspiration of a 10-day stay Bill Frisell enjoyed in large, secluded piece of land that sweeps across the California coastline south of the Monterey Peninsula owned by Big Sur Land Trust.
Jazz enthusiasts will not want to miss Bill Frisell and the Big Sur Quintet performing the California inspired Big Sur album on Wednesday, December 4th. The music will begin at approximately 7:30 p.m. and tickets are available now at both the Clifton Center and Carmichael's Bookstore.
To learn about other fun things to do in the area, please visit our Louisville Real Estate website.