Bite into Louisville Taco Week April 17 and 18
Posted by Joe Hayden on Saturday, April 17, 2021 at 7:17 AM
By Joe Hayden / April 17, 2021
Comment
If there is a perfect food, it may be the taco. You can get it soft or crunchy and you can fill it with whatever you like to eat. You can have seafood tacos, steak tacos, even breakfast tacos. Heck, there are even dessert tacos. So this April, take some time to celebrate this perfectly delicious food and visit one of Louisville's best places to get a taco, Gustavo's Mexican Grill.
Taco Week
Several of the city's most beloved places to get tacos are participating in Taco Week. Each restaurant involved has their own tacos to offer and each one can give you a taco week passport, so you know where to find more tacos throughout the city.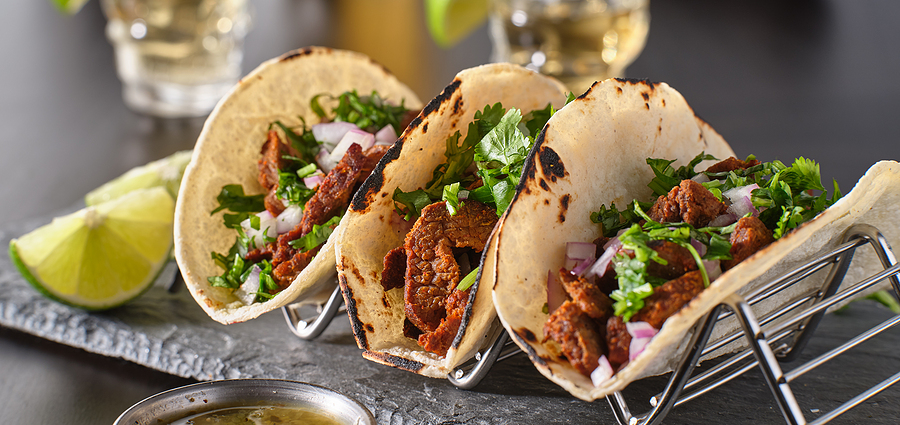 Get your passport stamped first at Gustavo's Mexican Grill. They have several delicious tacos on the menu. There's a vegetarian option and a gluten-free option as well. Try a pork taco that is marinated for hours before it's paired with pineapple and cilantro to create a taste sensation in your mouth. Go classic with a carne asada taco that is filled with hand-sliced Angus beef that has been marinated in the special family marinade recipe. There are all sorts of options on the menu and that's why this is a great first stop on your taco tour.
Gustavo's Mexican Grill is open Monday through Thursday from 11 am to 10 pm, Friday and Saturday from 11 am to 10:30 pm and Sunday from 11 am to 9 pm. Find it at 6051 Timber Ridge Drive in Prospect. If you travel along the river several miles away from downtown Louisville, you will come to Prospect. This large community is full of huge parks, it's built around the banks of a winding creek and it has some of the most sought-after real estate in Louisville. You'll see why right away.
House Hunting in Prospect
Big. Spacious. Beautiful. You'll run out of words to describe the custom-built, luxury homes in Prospect. They sit on rolling lawns surrounded by trees and landscaping, made in all sorts of different design styles ranging from modern to classic to traditional to historic. You can find big homes here with multiple bedrooms and bathrooms, great condos that are full of pretty modern design elements.
Prospect is surrounded with parks and natural beauty. The real estate has plenty of beauty to offer, too. These homes get even better on the inside. Prospect homes are full of luxury features and little extras that make them special. These houses have stone counters, custom cabinets, hardwood floors, crown molding accents and all sorts of extras. You'll start out eating tacos. It won't be long before you're dreaming of having a life here.