Blow Bubbles in the Park This June
Posted by Joe Hayden on Friday, June 25, 2021 at 7:07 AM
By Joe Hayden / June 25, 2021
Comment
You don't need a lot of money to have a lot of fun. Show the kids something cool or tap into your own inner kid. Mix up your own bubble solution, make some interesting bubble wands and go play around in Seneca Park. After all, the city's parks are for everyone to use. So use them!
Just a Day in the Park
Mix up three cups of water, one cup of regular dish soap and one cup of light corn syrup. The corn syrup you can find in the baking aisle of the grocery store. To make your own huge bubble wand, get a wire coat hanger. If you untwist the top, you can shape the hanger into a circle, an oval, even a square, and still have a wand on the end to hold it with. Put the solution in a large bucket or a big, shallow container and you're ready to blow some bubbles in the park.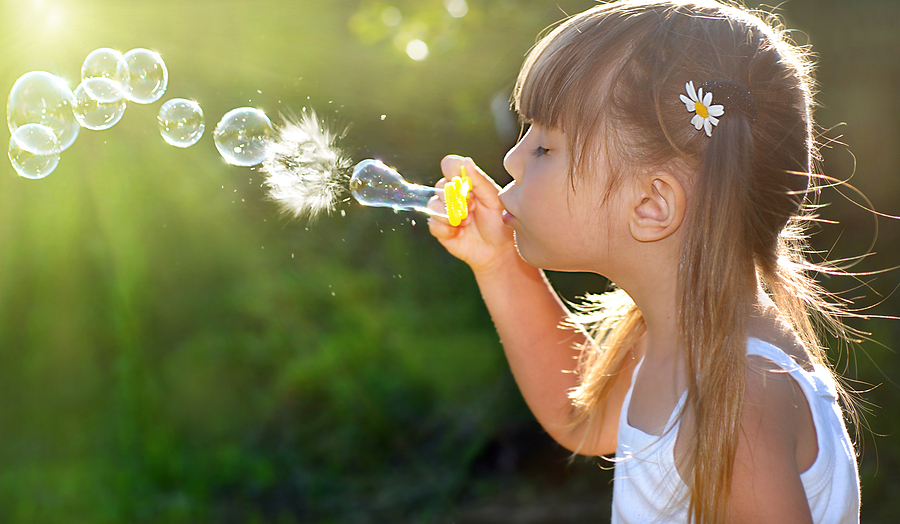 Try Seneca Park. This is a huge park that has more than 500 acres of stuff to enjoy, including plenty of wide-open spaces where you can have fun playing around. The park is open every day from 6 am to 11 pm. There are many walking paths here, lots of natural beauty and some pretty great surrounding scenery, too. Seneca Park is right next to the Seneca Gardens neighborhood, a Highlands-area community you'll want to take a peek at.
Seneca Gardens
Away from the restaurants and attractions of Bardstown Road, you'll find the quiet streets of Seneca Gardens. These winding, shaded streets are full of pretty multi-bedroom homes that look like fairytale cottages, or grand and traditional brick houses, or pretty historic houses with shutters. You can find all sorts of different homes in Seneca Gardens, because many different architectural styles were used to create the unique homes here.
These homes are made to be large and they're made to be comfortable. Many of them have large rooms, plenty of closet space and multiple bathrooms. Spend some time in this part of the city this June and soon, Seneca Park may be in walking distance of you.