Body Worlds Vital Exhibit at the Kentucky Science Center
Posted by Joe Hayden on Wednesday, January 23, 2013 at 4:12 PM
By Joe Hayden / January 23, 2013
Comment
The controversial, but renowned, educational exhibit, Dr. Gunther Von Hagen's Body Worlds Vital will be at the Kentucky Science Center on 727 West Main Street in Louisville. The displays will be open for viewing starting on Friday, January 25th from 9:30 a.m. until 9 p.m. through May 19th.
This is just one in a series of exhibitions designed by the famed Dr. Hagen in which the actual human body is utilized. The art itself is well preserved via plastination, which allows biology enthusiasts to see the body and a variety of individual organs from an entirely different perspective outside of a laboratory environment.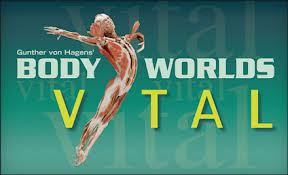 All the displays are comprised of donor bodies that believed in furthering knowledge of the human body via a new means. The images are tastefully created in order to allow the best viewing of the human anatomy while throwing in artistic flair for entertainment purposes.
The Body Worlds Vital exhibition is one of the largest and most renowned anatomical exhibitions in the world, and now it is coming to the Kentucky Science Center. Biology lovers have an opportunity to see one of the most unusual exhibitions made available to the public. Admittance for this special exhibition will be included in standard admission fees to the museum.
To learn about other interesting things to do in the area, please visit JoeHaydenRealtor.com.