Buy Fresh Food at the South Points Farmers Market May 28
Posted by Joe Hayden on Sunday, May 28, 2017 at 11:19 AM
By Joe Hayden / May 28, 2017
Comment
Kentucky is famous for its bluegrass, gorgeous stuff that only grows here because of the high quality of soil and water that naturally exists in the region. That same rich soil that grows the famous bluegrass is great for growing all sorts of fruits and vegetables. Kentucky has a rich agricultural past and present. Go sample some of the great stuff that grows in Kentucky at the South Points Farmers Market this May, and all summer long.
South Points Farmers Market
The South Points Farmers Market will be in the same place every Sunday from now until the end of October. The market is open from 10 am to 2 pm at the Save-A-Lot parking lot at 4148 Taylor Blvd.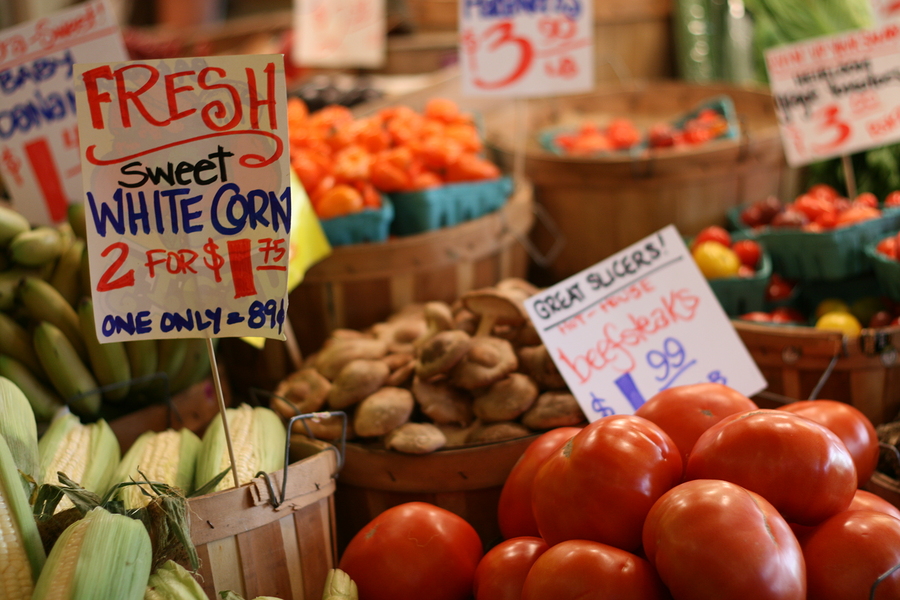 Here, you'll find all sorts of fresh foods and delicious items to buy. Why not eat fresh on Sunday night? Let the beautiful ingredients inspire you to create a delicious dinner for your friends and family, or take a break from everyone and savor a great meal made for one.
You'll find all the fixings for a meal here, including fresh meats. Several local farmers come to the market to display their fresh produce and fruits. You can even find some traditional Mexican items and other exotic offerings. Fresh food always tastes better, and fresh ingredients always make for better meals. So go shop at the farmers market and enjoy the May weather. You'll be right down the road from Iroquois Park and the golf course. Drive right down Manslick, and you'll see Iroquois Park on one side and Iroquois Forest on the other. Explore one, and you'll want to see the other.
In the Wilds of Iroquois Forest
Right across the street from the Iroquois Golf Course, shaded by the tall trees of the park, you'll find the winding roads of Iroquois Forest. This hilly neighborhood has several small courts that branch off in all directions, preventing through traffic and people taking shortcuts through the neighborhood.
This parkside neighborhood is full of large family homes on big lots, with lots of lawn and mature trees. Brick homes in classic architecture are everywhere you look, beautiful homes with multiple bed and bathrooms -- the real stuff that families need. Homes here have views of the nearby park and a great location surrounded by shopping, places to eat and stuff to do. Shop for fresh food, then browse the homes in Iroquois Forest. Just think, if you lived here you could go to the farmers market every Sunday.