Buy Local at the Flea Off Market August 7 - 9
Posted by Joe Hayden on Wednesday, August 5, 2015 at 8:53 AM
By Joe Hayden / August 5, 2015
Comment
Buy handmade and buy local at the Flea Off Market on August 7, 8 and 9. There will more than 100 vendors offering all the handmade goods you can imagine. Eat, drink, shop and meet lots of Louisville residents this summer.
Buying Local
Whatever you want to buy, you can probably find it at the Flea Off Market. Vendors will be selling everything from jewelry to handmade musical instruments. Buy food fresh off the farm or vintage clothing and records. Look for antiques or buy locally-made art.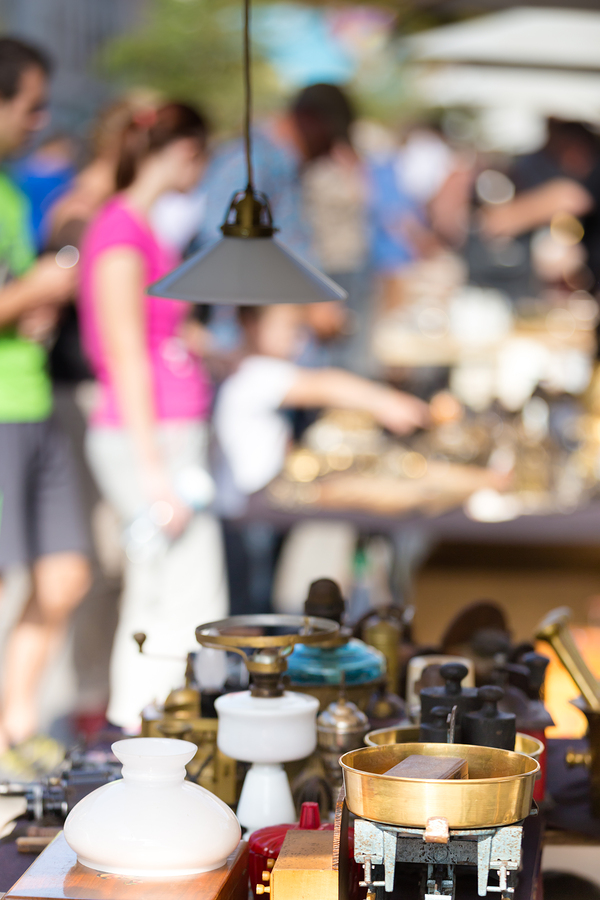 Be there August 7 from 4 to 10 pm. On August 8, the Flea Off Market lasts from 11 am to 6 pm. On August 9, stalls will be open from 11 am to 5 pm. When you're not shopping, enjoy the food. Local restaurants and food trucks will provide all sorts of delicious eats that are made with locally-sourced ingredients. Seasonal beers and cocktails will also be provided.
Part of the "Keep Louisville Weird" attitude means buying local and supporting the local community. The Flea Off Market event is a perfect way to do that. So head down to 1007 East Jefferson Street for this fun street fair festival, and have fun shopping, eating and mingling with other Louisvillians.
Be a Local in Butchertown
East Jefferson Street is just a handful of blocks away from the Butchertown neighborhood. Butchertown is home to the Louisville Extreme Park, one of the city's more modern attractions. This historic community was built in the 1820s, and it was once also home to Thomas Edison. His historic home is still a landmark in the community.
Butchertown is still a place where young inventors and creative types come to live. There's a can-do energy in Butchertown that you can see in the homes people keep here. Some are beautiful historic buildings with amazing details and interesting accents, like a brightly-painted front porch. Many homes have their own gardens, wrought-iron fences and other pretty details.
Take a look around Butchertown and the Flea Off Market this August. You may just be inspired to create a life here.
To learn about other fun things to do in the area, please visit www.JoeHaydenRealtor.com.