Canadian Brass Band at the Kentucky Center March 29th
Posted by Joe Hayden on Monday, March 24, 2014 at 3:49 PM
By Joe Hayden / March 24, 2014
Comment
The Kentucky Center's Whitney Hall, located at 501 West Main Street in Louisville, is hosting the legendary quintet, the Canadian Brass Band. This renowned collective of horn players will be accompanying the Louisville Orchestra on Saturday, March 29th. The performance is scheduled to begin at 8:00 p.m. and should end around 10:00 p.m. with a brief intermission. Tickets are on sale now for $26.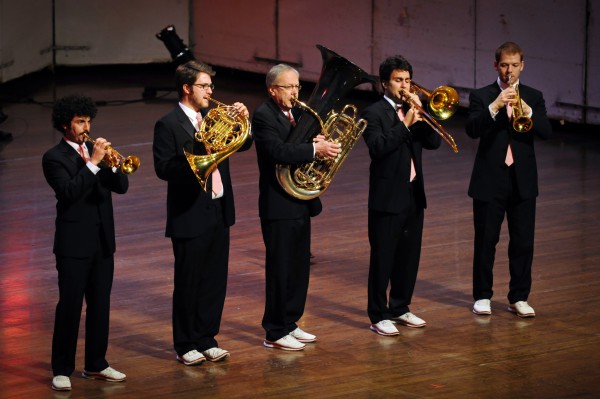 The famed Canadian Brass was originally formed over four decades ago when Chuck Daellenbach and his friend Gene Watts joined forces. Membership has altered over the years, but Chuck Daellenbach, Achilles Liarmakopoulos, Christopher Coletti, Caleb Hudson and Bernhard Scully now form the Canadian Brass Quintet.
The Louisville Orchestra and Canadian Brass performance will be conducted by the esteemed Ben Bernhardt. This will be an unforgettable evening filled with a medley of musical favorites ranging from Bolero to Broadway to the British invasion sounds of the Beatles.
Celebrate chamber music on an entirely new level as the Louisville Orchestra is accompanied by Canadian Brass this Saturday. The performance will begin promptly at 8:00 p.m. and tickets are available now until the day of show starting at $26.
To learn about other fun things to do in the area, please visit our Louisville Real Estate website.