Captains Quarters Regatta and Art Show on September 29th and 30th
Posted by Joe Hayden on Tuesday, September 25, 2012 at 12:36 PM
By Joe Hayden / September 25, 2012
Comment
The Captain's Quarters Restaurant at 5700 Captain's Quarters Road in Louisville will be hosting their 41st annual Captain's Regatta and their 8th annual Art Show on September 29th and 30th. This exciting festival will be taking place on Saturday, from noon to 4pm, and on Sunday, from noon to 3pm. Families, friends, sailors and art lovers are all encouraged to attend this yearly event in one of Louisville's most famous locations.
The Regatta has been a Louisville tradition since it was started in 1972 by the previous owner of the Captain's Quarters Restaurant, Mr. Ennis Mahon. The event is a renowned fundraiser for the River Cities Community Sailing Program and attracts a variety of over 30 boats yearly. Though the Art Show has only been a part of the Captains Quarters Regatta for 8 years, it has become a favorite place for art lovers to browse while relaxing by the river.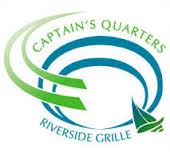 The Captain's Quarters has been a busy location on the Ohio River since the 1800s when it was the happening spot to stop during river trade. The first tavern was built in 1830 and the modern restaurant and river stop still has some of the original architecture preserved today.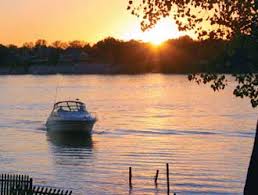 The environment at the Captain's Quarters Regatta and Art Show on September 29th and 30th is family friendly, so anyone can attend. Spectating is free on the riverside lawn, and the food is just as amazing as the view of the river. You and the family can experience camaraderie, sailing competitions, interesting artwork, great food and entertainment all in the serene and deeply historic atmosphere of Captain's Quarters.
To learn about other great events in the area, please visit Louisville Homes.