Caufields Halloween Parade in Louisville on October 12th
Posted by Joe Hayden on Tuesday, October 9, 2012 at 9:58 PM
By Joe Hayden / October 9, 2012
Comment
Caufield's Novelty Store will cast the first pumpkin on Friday October 12th with their annual Halloween Costume Parade in the Highlands from 7pm until 8:30pm. This family-friendly event encourages children and adults of all ages to get dressed up in their favorite Halloween costume and participate in the parade. The event will be starting on Rosewood Avenue and continuing North on Baxter Avenue towards Lexington Road. Those not in the mood to dress up can just watch as Halloween-themed floats and costumed participants roll and stroll down the street.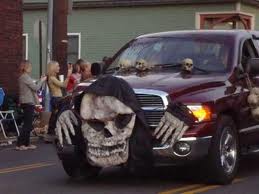 Clowns, zombies, teddy bears, and fairies are all welcome as the costume budget is irrelevant and creativity is highly encouraged. This is a free event that is filled with more frightening, funny, unique, and insanely-designed costumes and mobile units each and every year. The participants are only limited by their imagination, so everyone has fun and enjoys the show. Kids and adults that feel the Halloween spirit will even get early Halloween treats at Trick or Treat stations along the parade route.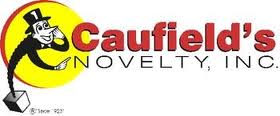 Halloween is the time of year when people are reminded that playing dress up is exciting, regardless of age. The Caufield's Halloween Costume Parade comes with pumpkins, black cats and witch's hats on October 12th at 7pm, but most of all, the parade comes with plenty of fun for people of all ages.
To learn about other great events in the area, please visit Louisville Homes.