Celebrate Burger Week July 18-24
Posted by Joe Hayden on Monday, July 18, 2022 at 7:27 AM
By Joe Hayden / July 18, 2022
Comment
It's Burger Week in Louisville, meaning restaurants all over the city are offering special burgers and special pricing to celebrate. There are enough restaurants participating that you can eat a new burger every week. This July, try one of Louisville's less well-known burger joints, the Raven.
Tasting the Raven
The Raven is the home of the raven burger, an 8-ounce, house-grinded blend of meat topped with bacon, a slice of cheddar, lettuce, tomato, pickled onion and tomato relish. The burger comes with a side of house-cut chips. There's also a veggie burger on the menu, a blend of potato, carrots, peas, green beans and spices. It's served with tomato mayo, lettuce and tomato. Curry chips come on the side.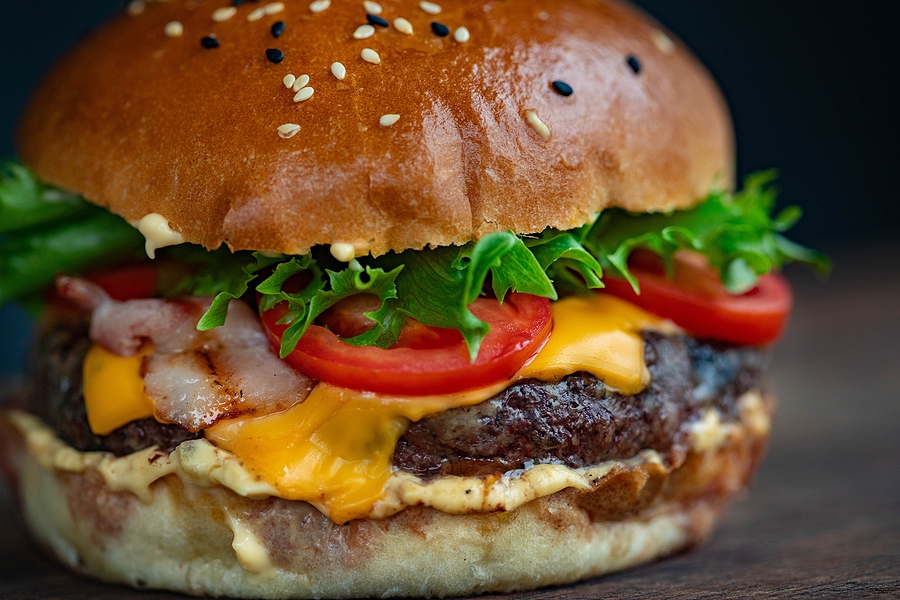 There's also a whole menu of delicious selections, from appetizers to main courses to desserts. There's also a kids' menu. Go eat some burgers for Burger Week and go see this Louisville restaurant that was inspired by Edgar Allen Poe. But no worry. The only mystery here is why you haven't been to eat at the Raven a bunch of other times.
The Raven is open Monday through Friday from 11 am to midnight, Saturday from 10 am to midnight and Sunday from 10 am to 10 pm. Find it at 3900 Shelbyville Road. That's in St. Matthews, a neighborhood that's packed with great places to eat. But because it's also full of great places to live, you should see more of St. Matthews.
Celebrating St. Matthews
St. Matthews is a huge neighborhood and that means it's big enough to be home to a huge range of home styles. Picture a classic two-story house with traditional design, a pretty ranch home, a contemporary home. You can find a home here that looks like a fairytale cottage or one with a big bay window. There are homes here to suit all home buyers.
Once you start looking around in St. Matthews, you'll see a lot. Not only is the neighborhood packed with restaurants, it's full of great shopping, too. There are schools, parks, gyms, all kinds of places to have fun and get active. Soon, you'll want to get active and get a house right here.