Celebrate Hawaii's Statehood on August 21
Posted by Joe Hayden on Wednesday, August 20, 2014 at 10:08 PM
By Joe Hayden / August 20, 2014
Comment
Since Thursday has been declared the new Friday, everyone is looking for an excuse to celebrate something on Thursday nights. On August 21, 1959 Hawaii became our 50th state. Celebrating the 55th anniversary of this date seems appropriate. Hawaii and Kentucky have little in common, but finding the necessities to throw your own backyard Hawaiian luau right in Louisville won't be too difficult.
Where to Start When Planning a Luau
Let's start with the food and beverages. If you can afford a pig and pit to roast it in, go for it! If you are on a tighter budget, explore some grilling options for Spam. With the proliferation of recipe websites on the internet, finding recipes for accompaniments should be easy work.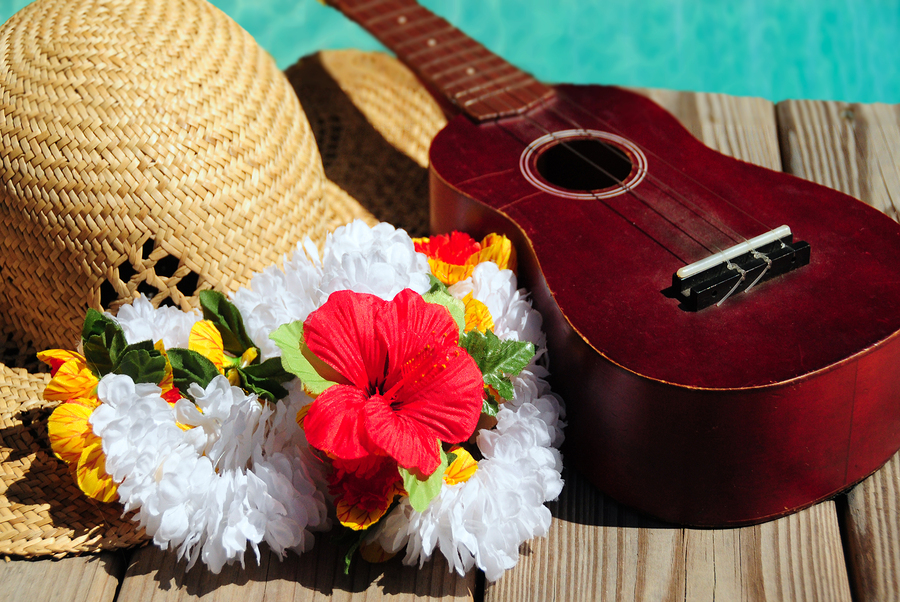 Pina coladas and mai tais will thrill your guests and give the macho men in your group an opportunity to indulge in an umbrella drink without feeling the need to make excuses. Non-alcoholic versions of both drinks are easily prepared for your guests who are not yet convinced that Thursday is the new Friday.
Hawaiian Luau Decor in Louisville
Big spenders might consider calling the neighborhood flower shop to have fresh flower leis custom made for the guests while a mid-range celebration budget may choose artificial leis, coconut drinking cups and grass skirts from one of Louisville's Party City locations. Bamboo torches are still on the clearance shelves at this time of year, so adding fire torches to your back yard luau, if you don't already have them, is a possibility. It's probably too late to contact a member of the Falls City Wood Carvers Guild to have custom tikis carved for this year's celebration, but it's never too early to start planning for next year.
Entertainment For Your Hawaiian Celebration
If your Don Ho CD collection was sold in your last yard sale, you can stream an internet radio station like Aloha Joe's Ukulele Island for your party music. If you have decided to go all out for this celebration, contact a member of the Louisville Ukulele Club. They can likely put you in touch with musicians to perform live at your soiree. If you can't work a lesson at the Hawaiian Hula and Tahitian Dance School in Louisville into your busy schedule prior to your party, it may not be too late to make the arrangements for them to send hula dancers to your backyard luau.
To learn about other fun things to do in the Louisville area, please visit the website of the Joe Hayden Real Estate Team.