Celebrate National Engineers Week at the Kentucky Science Center
Posted by Joe Hayden on Thursday, February 21, 2013 at 10:53 AM
By Joe Hayden / February 21, 2013
Comment
The Kentucky Science Center at 727 West Main Street in Louisville is celebrating National Engineers Week with exceptional interactive displays and programs over the weekend. Friday and Saturday, February 21st and 22nd from 10 a.m. until 2 p.m. and Sunday, February 23rd from 11 a.m. until 4 p.m., science enthusiasts of all ages can meet professional engineers from the likes of Lexmark, LVL 1 Hackerspace and our own University of Louisville for the price of general admission.
This family-friendly event encourages an interest in science by showing the importance of it in our everyday lives, even when we're unaware. Visitors will get to meet real engineers and witness via interactive programs science miracles and exciting displays.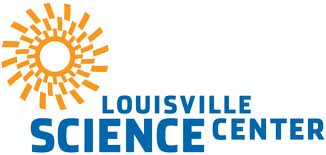 The hands-on activities will provide intense demonstrations that will include kinetic and thermal energy demos, learning how rockets propel through the air and seeing fruit explode just from the power of brain waves. Children will love it, as what kid wouldn't want to blow up a Brussels sprout with the power of their mind.
The Kentucky Science Center strives to make science fun for all ages and this celebration is sure to provide plenty of entertainment. Bring the family out to the 727 West Main Street to celebrate National Engineer Week, but please encourage the kids to leave any unpopular vegetables at home, as props are already provided.
To learn about other fun things to do in the area, please visit the website of the Joe Hayden Real Estate Team.