Celebrate National Grilled Cheese Day on April 12
Posted by Joe Hayden on Thursday, April 10, 2014 at 8:50 PM
By Joe Hayden / April 10, 2014
Comment
There's only one way to celebrate National Grilled Cheese Day: by eating one. This year, Bristol East may be the best possible place to go in Louisville to get it.
Eating Cheesy
Stop by 300 N. Hurstbourne Parkway between 11am and 10pm on April 12, have a grilled cheese to celebrate this off-beat holiday. Bristol East will be serving their green chili grilled cheese sandwiches all day. This unique, cheesy treat is wrapped in a wonton that puts a twist on the classic construction of a grilled cheese.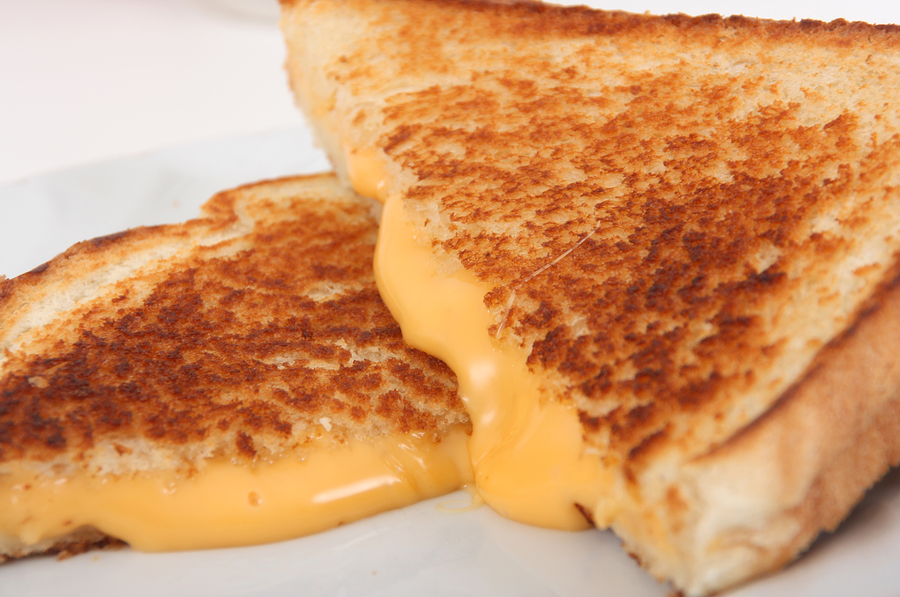 But if you want something that looks a little more like a traditional sandwich, try Kenny's Cheese Awe-brie cheese sandwich. In addition to the brie cheese, it's made with strawberry preserves made right here in Louisville, roasted pecans and honey.
Or maybe something a little more robust? Try the Mac and Grilled Cheese sandwich if you're looking for a sandwich that's more like a meal. It's made with pulled pork, and it's all melted together to form a gooey treat.
Celebrating Grilled Cheese
Some foodies say that the Romans were the first to invent a version of the classic grilled cheese, though many other cultures have made grilled sandwiches over the years. The grilled cheese sandwich has been popular in this country for almost 100 years, and just about everyone has their own perfect technique for making one. National Grilled Cheese Day, which is a real holiday, hasn't been around nearly as long. But if you're in Louisville and looking for a good place to celebrate it this year, try Bristol East.
To learn about other fun things to do in the Louisville area, please visit the website of the Joe Hayden Real Estate Team.