Celebrate New Years 2014 at 4th Street Live in Louisville
Posted by Joe Hayden on Thursday, December 26, 2013 at 10:34 AM
By Joe Hayden / December 26, 2013
Comment
Everyone 21 and over is invited to the biggest New Year's Eve Party and fireworks display in Louisville on Tuesday, December 31st. This grand event will be happening at 4th Street Live, located at 400 South Fourth Street. The festivities will start at 9:00 p.m. and will last until after Midnight. The fun will include access to the famous Madison Square Ball Drop on a new LED Screen, drink packages and a massive fireworks show.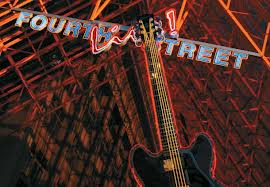 The premier package provides an all-access pass to Fourth Street and is available through December 25th for $75 an individual and $140 per couple. From December 26th through December 30th tickets are available for $90 an individual and $170 a couple and on New Year's Eve tickets are on sale for a discounted price of $60 per individual and $110 per couple. General admission access is available for $20, but no specials are included. Parking is available at the 4th Street Garage located on 5th Street.
Adults can end 2013 with a bang as music and fireworks collaborate for a celebration of light and sound to ring in 2014. New Year's Live ticket holders will receive an all-access pass from 9:00 p.m. until Midnight to the Kill Devil Club, Marquee Bar, PBR Louisville, Sports and Social Club and Tengo Sed Cantina, including drinks priced up to $8, but not shots. General admission ticket holders will have access to the same clubs, minus any drinks included in the Premier packages.
Ring in the 2014 New Year with the biggest party in Louisville at 4th Street Live on Tuesday, December 31st from 9:00 p.m. until the party ends.
To learn about other fun things to do in the Louisville area, please visit the website of the Joe Hayden Real Estate Team.