Center for Women and Families Concert for Kids on November 10th
Posted by Joe Hayden on Thursday, November 8, 2012 at 5:53 PM
By Joe Hayden / November 8, 2012
Comment
The 9th annual Concert For Kids on November 10th is a great parents' night out that still benefits children. This charity event takes place at Saints Skybar at 131 Breckenridge Lane in St. Matthews starting at 8pm, and funds raised go to support children that survived violence.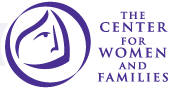 Since it began back in 2003, the Concert for Kids has raised over $16,000 to support children's services like the Center for Women and Families. Each year, three bands participate and this year's entertainment will be It's Not You, It's Me, Songs for Tuesday and The Vendors.
The Center for Women and Families helps victims of all manners of partner abuse in a 9 county area throughout Kentuckiana. They help people become survivors through support services, community education and cooperative partnerships at 5 regional support centers. The Concert for Kids is just one of the many events that helps to support the Center and its beneficial work.
This Friday night take the time participate in the 9th annual Concert for Kids at Saints Skybar in St. Matthews. It's a great way to have fun and contribute to a good cause. Come out, listen to the music and enjoy yourself for the benefit of the kids.
To learn about other great events in the area, please visit our website JoeHaydenRealtor.com.