Characteristics of a Modern Brick Home
Posted by Joe Hayden on Wednesday, November 14, 2012 at 10:59 PM
By Joe Hayden / November 14, 2012
Comment
Learn about the Characteristics of a Modern Brick Home
As a real estate agent, I frequently come into contact with home buyers who wish to purchase a brick home. From my perspective, I find it beneficial to discuss the needs of a client in detail so that I can best understand how to help, and that includes discussing the pros and cons of construction materials and building techniques. In the course of these discussions, I have discovered that many home buyers, and sellers alike, do not understand the basics of brick construction and the characteristics of a modern brick home.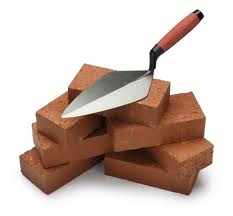 There is value to understanding brick and its uses in construction to best understand the potential durability of a home and the potential future maintenance and upkeep costs. There are two general types of brick homes - homes that feature a brick veneer and homes that utilize brick as their primary structure. Brick veneer acts as a durable covering to the structure of a home, which in many cases is a wooden framework, and we will focus on this type of brick construction for this article. When brick is used as the structure of the home, it not only functions as a durable outer covering to the home, it also provides the structural foundation to the home that supports the floors, walls and the roof.
Brick Veneer is a Popular Construction Material
A majority of homes in the Louisville, Kentucky area that feature brick in their construction are actually brick veneer homes. This is a common misunderstanding because many people do not realize that the brick veneer on their home has minimal structural value. The job of the brick, just like vinyl siding, stone siding or wood siding, is to provide a weather and moisture barrier to protect the home and its structural components.
There are many features to brick veneer that you should investigate as you are considering buying a brick home. The brick may or may not be laid on a brick ledge on the foundation, which essentially helps to hold the fist few courses of brick and gives moisture behind the brick a place to collect. Sometimes, it is almost impossible to tell if a brick ledge exists, but the important items to investigate are to make sure the the brick has not slid off the foundation in some manner, to look to see if there are any water leakage issues inside the home where the foundation and the brick come together and to see if the brick has weep holes for moisture control.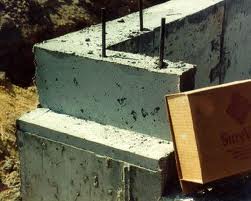 Not all brick veneer homes have a brick ledge, and not all homes with a brick ledge have weep holes. Depending on the location of the home, the type of construction and many other factors, not having a brick ledge or weep holes can be okay. Lacking those items are also potential defects with the home and can lead to costly repairs. Having a clear understanding of exactly how the home was constructed and whether or not the systems are correctly working is an important part of evaluating a brick veneer home.
Brick Veneer Can Crack and Settle
A few additional things to note about homes with a brick veneer - be aware of cracking or settling visible in the brick and mortar, and understand lintels and how they function. Cracking or settling that is visible in the brick and mortar of a home with a brick veneer may not actually be an issue related to the structure of the home. It takes further investigation, most likely by a structural engineer, to determine if there is a structural problem with the home. In many cases, the visible cracking and settling may only affect the brick veneer and the repair could be relatively simple.
Lintels are typically visible above windows, doors and garage door openings on a brick home. Lintels are used to support the brick above the lintel by providing a sturdy surface upon which to lay additional brick. Many times, cracks in the brick or mortar will go to a corner of a window or door, near the lintel. As well, certain types of lintels can rust or otherwise deteriorate, requiring paint or maintenance to ensure longevity. Make sure that you consider the condition of the lintels when evaluating the condition of the brick veneer of a home.
There are many benefits to buying a brick home - durability, sound-proofing, attractive and appealing stylings, protection from the elements, plus the insulation advantages. When considering buying a modern brick home, keep in mind that the brick is likely just a veneer covering and it is protecting the actual structure of the home. Make sure that you hire qualified inspectors who are knowledgeable about brick construction and who know how to discover common issues and problems. Of all of the modern exterior finishes, brick likely remains the most popular and desirable, so if you decide to buy a brick home you will have made a wise decision and be in good company.