Cheer on the Kentucky Special Olympics
Posted by Joe Hayden on Monday, May 7, 2012 at 2:20 PM
By Joe Hayden / May 7, 2012
Comment
If you and the family are looking for something exciting to do this weekend, why not attend the Kentucky Special Olympics Track & Field Competition? This is a great way to support children and adults with disabilities just by being a part of the crowd that cheers them on.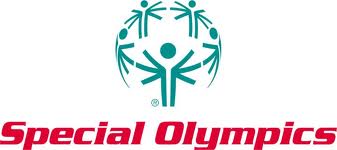 The Kentucky Special Olympics is a sports organization for all individuals with intellectual and physical disabilities. The participating athletes will be from Louisville and close surrounding counties. The participants usually start practicing in February for this specific competition. The Area 4 Track & Field Competition is a combination of all qualified track & field sports, and it leads up to the biggest Special Olympics competition, our State Summer Games, which take place in June.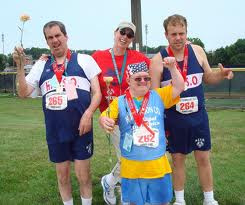 If you are interested in participating, they need volunteers for this event. It is definitely for a worthwhile cause. Just seeing the smiles on the participant's faces can surely bring a smile to you and your family. Many of the participating athletes will be from our own fair city, so this event encourages community participation. Any community, neighborhood and citizen involvement is appreciated, especially spectators, as the encouragement and cheering of fans brings out the heart in sports.
Kim Satterwhite at 502/326-5002 or ksatterwhite@soky.org is the volunteer organizer, so if you or any other family member has an interest in becoming involved feel free to contact her. However, being a volunteer is not necessary, just coming out to cheer on these special needs athletes helps the kids enjoy participating in the games even more.
This yearly event that encourages special needs people to compete in sports they otherwise would be unable to participate in takes place at Saint Xavier High School on Saturday, May 12, 2012 from 8:30am - 2pm. Bring the family out to experience this wonderful competition!
To learn more about great events in the area, please visit Louisville Homes for Sale.