Chow Down at the Waterfront Park Chow Wagon
Posted by Joe Hayden on Tuesday, April 24, 2012 at 11:29 AM
By Joe Hayden / April 24, 2012
Comment
If you and the family are looking for something fun to do this weekend, the Kentucky Derby Festival Chow Wagon starts on April 26th in Louisville. This year's food and entertainment extravaganza will be ongoing until May 5th and is sponsored by Kroger's Fest-a-Ville on the Waterfront. The hours of operation are flexible so that everyone has an opportunity to pop in for their favorite carnie food.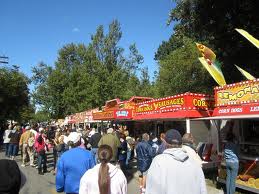 As always, admission is a Pegasus Pin and the event is open weekdays from 11 AM to 11 PM, Saturday 7:30 AM to 11 PM and Sunday 1 PM - 11 PM. This year's Chow Wagon at Waterfront Park features The Miller Lite Music Stage, which will provide plenty of entertainment for almost any musical taste. There will be nearly 30 live concerts. Chow goers will have an opportunity to enjoy both local and regional musicians with a variety of concert events including Urban, Latino, Country, Rock and GospelFest.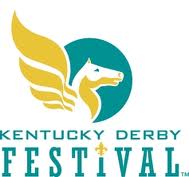 This is one of the many Derby events that is inexpensive, fun for everyone, and doesn't require a reservation. You and your family can enjoy the peaceful flow of the river while tantalizing your taste buds. The amount of unique food alone is appealing such as - brisket with Derby sauce, ribeye sandwiches, gyros, kabobs, funnel cakes, ice cream and even fried candy bars. That is just the tip of the iceberg, as plenty more interesting edibles will be available. You can spend the entire day feasting on carnival and ethnic foods at the Chow Wagon.
Even if you can't make it out over the weekend, remember, this is a week-long festival of fun on the Riverfront. The Chow Wagon is one of the many annual Derby traditions, and it is one you definitely won't want to miss out on attending.
To learn more about exciting Derby events, please visit Louisville Real Estate.