Christmas with the Louisville Chorus at St. Brigid Catholic Church December 15th
Posted by Joe Hayden on Thursday, December 13, 2012 at 4:37 PM
By Joe Hayden / December 13, 2012
Comment
The Louisville Chorus will be performing their annual Christmas Concert on Saturday, December 15th at St. Brigid Catholic Church. The Highlands will echo with the harmonious sounds of angelic voices from 7:30 p.m. until 9:15 p.m. accompanied by the brass section of Louisville Philharmonia. The church is located at 1520 Hepburn Avenue in Louisville.
The St. Brigid Parish was established in 1873, then added a school and grew so large that an additional church had to be constructed in 1890. St. Brigid combined with St. James to form a parish in 1994 as part of the Highland Five, a collaboration of four parishes and over 950 parishioners including Habitat for Humanity, St. Vincent de Paul and Highland Community Ministries.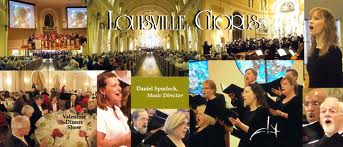 This celebration not only takes place on historic holy ground, the very performers that will be caroling Christmas tunes are part of a choir that dates back to early 1900's. The singing group started out dubbed as the Holy Name Band and Choral Club back in 1939 by Father Joseph Emrich, the group's founder. The Louisville Chorus underwent a few name changes before reaching its current given name in 1987.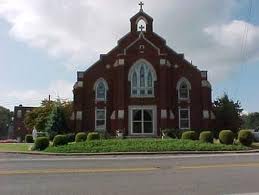 This Christmas, the Louisville Chorus is celebrating 74 seasons of performing choral arts and it is currently the longest standing choral arts group in the commonwealth. St. Brigid welcomes families to come out and enjoy the Louisville Chorus Christmas Concert on Saturday, December 15th.
To learn about other fun events in the area, please visit the website of the Joe Hayden Real Estate Team.