Climb Some Rocks This July
Posted by Joe Hayden on Saturday, July 31, 2021 at 7:07 AM
By Joe Hayden / July 31, 2021
Comment
If you like being active and you're a bit of a thrill seeker, July is not a fantastic month for you. It's really hot out there, after all. So if you enjoy being active but you also don't want to melt, head over to the Rock Gem Climbing Center. It's indoors, it's climate-controlled and it's a great experience.
Climbing the Walls
At the Rock Gem Climbing Center, you literally get to climb the walls. People of all ages can come here to get active. Anyone of all skill levels and fitness levels is welcome to climb, too. There are experienced staff members on hand who will guide and help you, whether you're a climbing pro or it's your very first visit.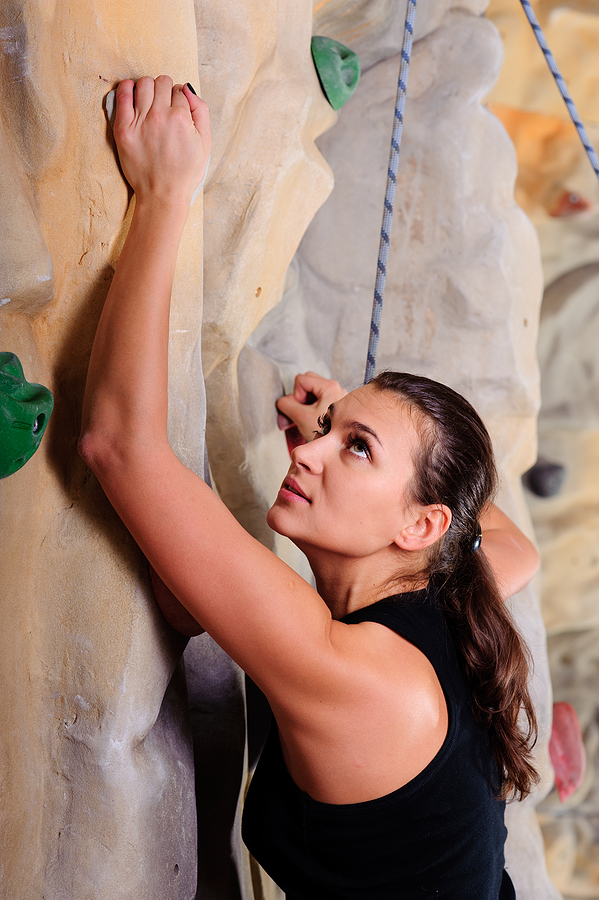 You also don't need your own equipment. Everything you need will be provided to you if you haven't got your own gear. The climbing center is closed on Mondays but it's open Tuesdays through Fridays from 3 pm to 10 pm and on Saturdays and Sundays from noon to 6 pm. Rock Gem Climbing Center is at 4300 Blue Lick Road.
That's just a short drive from Okolona. This large community is known more for shopping and beautiful cars than for having places to go climbing, but you can still reach new heights in Okolona if you've been looking for a home to help you achieve your real estate dreams.
Reach New Heights in Okolona
Okolona is a huge community that has its own shopping area and even a "main drag," Preston Highway. Many car enthusiasts live in the area, so summer is a great time to check out this neighborhood because you're likely to see some beautiful vehicles. Preston Highway is packed with shopping places, including a large mall, and lots of different restaurants.
But the rest of Okolona is pretty quiet. The rest of the neighborhood is made up of homes, schools, parks and everything you look for in a place to live. The rest of Okolona is what you want to see because this is where you'll find a truly huge selection of homes to explore.
The houses here come in all styles and sizes. They even come in all ages. Some homes here have been loved and lived in, while others are much newer. You can even find empty lots here if you want to build your dream home. This is where dreams are made. Okolona has two story homes, ranch homes, bungalows. You can find homes here with lots of bedrooms or just two, with huge lawns or smaller lots.
There are so many different homes here, the home you've been searching for has probably been in Okolona the entire time!