ConGlomeration Multimedia Science Fiction and Fantasy Convention April 4th-7th
Posted by Joe Hayden on Monday, April 1, 2013 at 4:22 PM
By Joe Hayden / April 1, 2013
Comment
April showers bring May flowers and April 4th through April 7th brings the annual ConGlomeration Multimedia Science Fiction and Fantasy Convention. The Ramada Plaza at 9700 Bluegrass Parkway in Louisville welcomes convention goers and game lovers from all over the state to enjoy the collaboration at ConGlomeration. The event fee is only $45 standard admission with all events included, but basic memberships are available for $35.
ConGlomeration is the ideal place for families that love gaming, fantasy and science fiction. Visitors will find comics, superheroes, scientists, musicians, cosplayers, actors, publishers, vendors and plenty of games. There will be a 24-hour game room staffed and offering a variety of over 30+ board and role play games.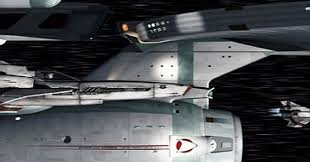 Wi-Fi is available and event participants are welcome to bring mobile devices for participation in online gaming rooms along with console gaming rooms. Whatever is your game… someone else will more than likely be playing it too.
Industry participants Jason Sizemore of Apex Books and artist Beth Trott of Wizards of the Coast and Harper Collins will be appearing. Louisville's own LVL 1 Hakerspace will be performing mind boggling feats and allowing users to participate in displays like blowing up a watermelon with their mind. The Alley Theater will also perform both Commander Cody and Flash Gordon.
The ConGlomeration Multimedia Science Fiction and Fantasy Convention at Ramada Plaza, April 4th through April 7th, offers 4 days filled with nothing but fun and games, literally.
To learn about other fun things to do in the area, please visit the website of the Joe Hayden Real Estate Team.