Constellations and Marshmellows at Beckley Creek Park
Posted by Joe Hayden on Wednesday, February 20, 2013 at 1:10 PM
By Joe Hayden / February 20, 2013
Comment
Mother Nature often provides us wonders that cannot be properly displayed over the television. This Saturday, February 23rd at Beckley Creek Park, an incredible opportunity to take in the wonders of nature will be happening at the Constellations and Marshmallows event. The show takes place from 6:30 p.m. until 9:30 p.m. and will be hosted at the PNC Achievement Center. The park entrance is conveniently located directly across from Valhalla Golf Course on Shelbyville Road in Louisville.
Families can easily become star struck as the Louisville Astronomical Society brings out telescopes to wow participants with amazing views of constellations, but those that own a telescope are welcome to bring theirs along as well. Hot cocoa with marshmellows will be provided to keep everyone warm.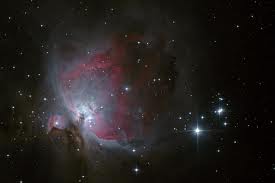 The behemoth Jupiter will be starring along with several other planets including Venus, Mars and Mercury. Not to mention all the other bright star clusters, moons and double stars that will be twinkling at Louisville's stargazers.
This free family event was masterminded by the PNC Achievement Center for Education and Interpretation to encourage families to get back into nature. Participants will find plenty of parking, A/V equipment and a well-maintained playground for additional activities. Due to limited supplies, cocoa and marshmallows will be available for the first 100, so bringing additional snacks is encouraged.
To learn about other fun things to do in the area, please visit JoeHaydenRealtor.com.