Cooling Off in Louisville: The Best Three Ice Cream Shops You Can't Miss!
Posted by Joe Hayden on Friday, July 26, 2013 at 1:19 PM
By Joe Hayden / July 26, 2013
Comment
With the summer season upon Louisville, everyone is looking for ways to have fun in the sun, but is trying to stay cool at the same time. Whether you're an adult who still loves sweets or you're just looking for a hot weather treat for your kids, these Louisville ice cream shops will do the trick.
Graeter's: A Must-Visit Ice Cream Joint
A staple of Louisville, Graeter's was founded in 1870 by Louis Graeter and is still one of the city's most well loved ice cream shops. Featuring the same old recipes and methods of production, Graeter's is famous for its French Pot Process, a method where the ice cream mixture is placed into a chilled, spinning 2- gallon French pot and is scraped off the side by blades then folded back into itself. Featuring crave-inducing flavors like salted caramel, black raspberry chip and Elena's blueberry pie, Graeter's also make the limited edition summer peach flavor, one of the Huffington Post's favorite summer ice creams of 2013! With locations all over Louisville that are open 365 days a year, you can get your fix any day of the summer for one of the city's best treats.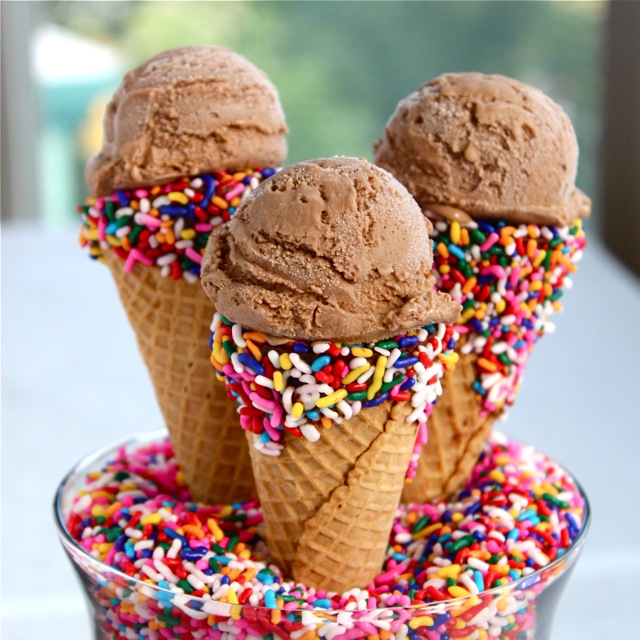 Dairy Del: Creative Flavors
Located at the same place on 26th street since its opening in 1973, Dairy Del began as an ice cream stand that was the fulfillment of a lifelong dream for Bernard Davis. Now owned by Carolyn Day who became Davis' partner shortly after the store opened, Dairy Del is now a walk-up store that features a variety of yummy and creative flavors ranging from papaya to eggnog to rum to kiwi. If ice cream alone doesn't satisfy your need for sweets, you can also choose from more than 20 toppings which include caramel, sprinkles, dark chocolate cookie crumbles, nuts and candy bar pieces, or even an Oreo flurry, made with a mixture of chocolate soft serve, Oreo cookies and a marshmallow topping.
Comfy Cow: One Of Louisville's Newer Ice Cream Shops
While it's only been around since December 2009, this Westport Village shop is already fast becoming one of Louisville's favorite places to nosh on this classic treat. Opened by Tim and Roy Koons-McGee, Comfy Cow is passionate about their love of ice cream and the entire ice cream experience. Featuring mismatched chairs, re-purposed tables and an eclectic style, Comfy Cow's 1,600 square foot space is the perfect place to share a new flavor with some old friends. Sourcing the finest ingredients, this shop features some of Louisville's most inspired and creative flavors like Erica's PB and J, Shirley's red velvet cake and watermelon mint. With the success of their initial location, Comfy Cow now features two more locations in Cardinal Towne and Clifton where you can get your fix.
With plenty of in the Louisville forecast this summer, you'll be able to rid yourself of that nagging sweet tooth at any one of these ice cream establishments. Whether you're in the mood for something as simple as vanilla or want to try a sundae for two, you shouldn't have a problem finding a great treat to keep cool!