Councilman Kevin Kramer to Host District 11 Trolley Tour
Posted by Joe Hayden on Wednesday, August 1, 2012 at 2:38 PM
By Joe Hayden / August 1, 2012
Comment
If you and the family just don't get to experience some of the unique aspects of Jeffersontown, August 4th is a day of discovery. There is a free exploration Trolley Tour in District 11 starting at 8:30 am at the Jeffersontown Library located at 10635 Watterson Trail.
This tour is the brainchild of Councilman Kevin Kramer, who called it a town hall meeting on wheels back in 2005. Now, he leads the tour to highlight specific districts and familiarize people with Jeffersontown and other surrounding areas. The councilman gets excited about this trolley ride every year, as it allows people to see the tremendous amount of development going on in the city.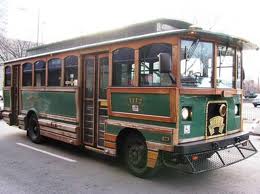 This year's tour will include Sky View Park, Bluegrass Industrial Park, the Jeffersontown City Hall, Blackacre Nature Preserve and Community Garden. The visit to Blackacre will most assuredly provide both enlightenment and entertainment, as this is a well-preserved historic landmark.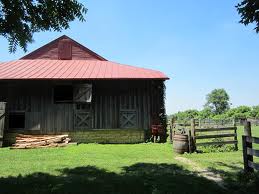 The homestead has existed since 1785, and the fields, woods, and streams at Blackacre remain much the same as they were 200 years ago. The historic settlement has been maintained including the homestead shelters from the 18th century, pre-civil war farmhouse, spring house and barn, and it is all open to the public for viewing.
Sometimes living in the city, we overlook things right in front of us. This Trolley Tour of Kevin Kramer's District 11 is a fun way to get familiar with some of Jeffersontown's attractions that don't get a lot of media attention.
To learn more about other great events in the area, please visit Louisville Homes for Sale.
Jeffersontown Subdivisions