Create a Beautiful Silk Scarf at the Crane House February 9
Posted by Joe Hayden on Wednesday, February 8, 2017 at 8:21 AM
By Joe Hayden / February 8, 2017
Comment
Take some time to give yourself a little love this February, and learn a new skill: the art of making a scarf. No, you won't be weaving silk or anything too difficult. By attending the Silk Scarf Workshop, you will learn a traditional Indian process for dying your scarf to make it completely unique and beautiful.
Creating Art
The Bandhani process of tie-dying uses bound chickpeas to create interesting patterns and amazing color. This method gives the fabric starburst patterns that look absolutely breathtaking. Attend the Silk Scarf Workshop at the Asia Institute-Crane House to learn this skill and create an amazing new accessory.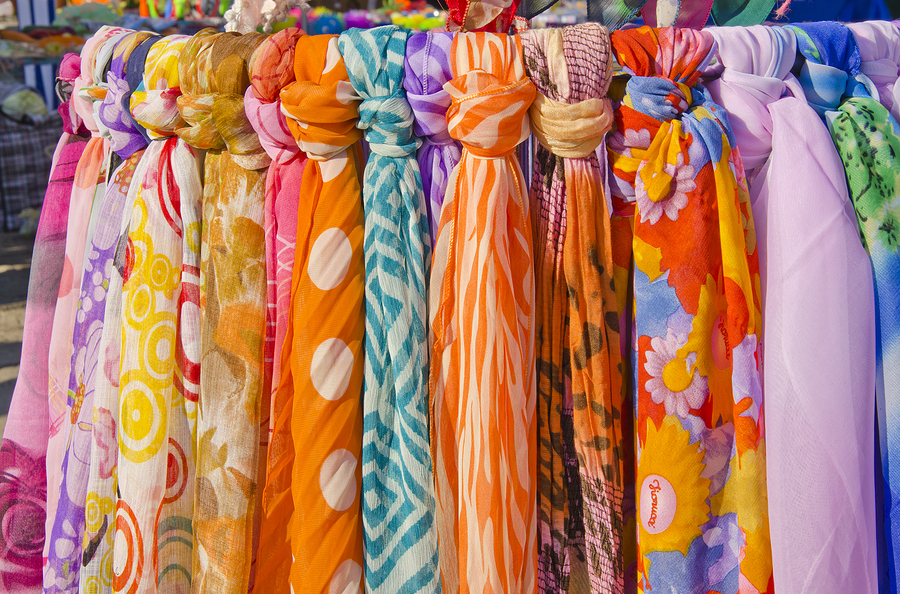 The Crane House is at 1244 S. Third Street in Old Louisville, one of the city's most celebrated neighborhoods. This is the perfect place to be if you want to learn a new art skill, seek out creative inspiration or debut any new, fun accessory you might want to wear. Class costs $30 and includes your materials. The creativity you'll have to bring on your own!
Get Inspired by Old Louisville
Filled with late Victorian architecture, Old Louisville is the type of neighborhood that will take your breath away. Don't be surprised if you stand and stare in wonder at some of the homes here; it's very common. Old Louisville is so famously beautiful, people from all over Kentucky and elsewhere come to this neighborhood just to get a look at the incredible 19th-century architecture. The round rooms, the high ceilings, the incredibly detailed stonework and woodwork...well, you won't have trouble seeing why people fall in love with Old Louisville.
The UofL campus and downtown Louisville are both within walking distance, and that gives this neighborhood its own unique mix of culture. There's a youthful, lively energy here thanks to the college kids -- some of whom rent apartments and share houses in Old Louisville to stay close to their classes. Some of their professors live in Old Louisville, too. Homes here attract people from all over, and those of all ages find it easy to fall in love with the architecture here. You'll start to feel inspired by this neighborhood, too, when you see it this February.
To learn about other fun things to do in the Louisville area, please visit the website of the Joe Hayden Real Estate Team.