Create Your Own Home Portrait March 19
Posted by Joe Hayden on Saturday, March 18, 2023 at 7:55:31 AM
By Joe Hayden / March 18, 2023
Comment
It would be pretty cool to be an artist. To have a piece of art that you made yourself hanging on the wall. You know, something that looks good. This March, you can do all that. Head to the Preston Arts Center to take the Ink and Watercolor Home Portraits Workshop. Learn how to make your own beautiful piece of art. This is a beginner workshop, so don't worry if you haven't got great art skills. That's what this class is all about.
Home Portraits
Bring in a letter-sized, printed picture of any home you want to create. The instructor will teach you the techniques you need to create a home portrait. All materials you need will be provided. All you need to do is bring the picture and be ready to create.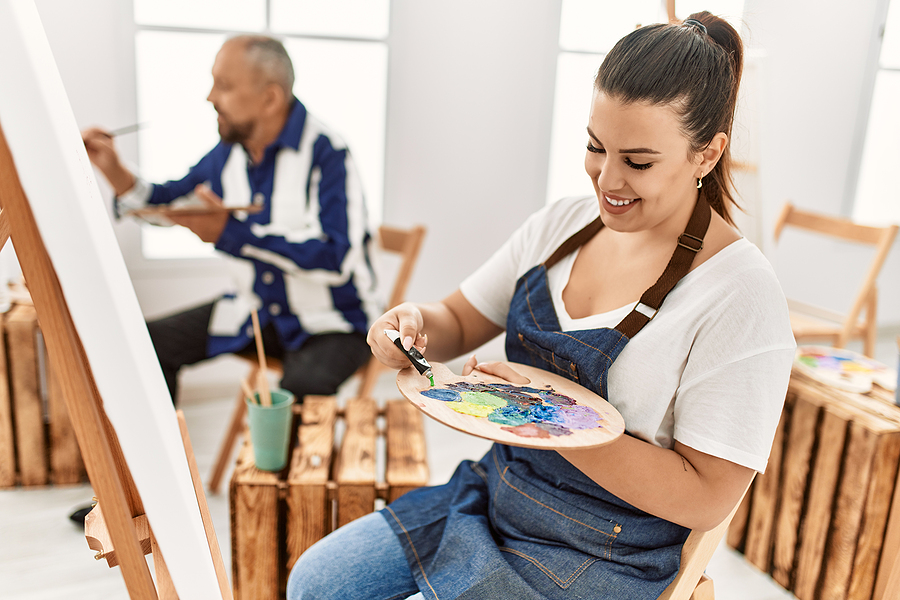 Class costs $65 per person and lasts from 1 to 4 pm. The Preston Arts Center is at 3048 Bardstown Road. That's just a few blocks away from the stunning Aberdeen neighborhood. If you want to see some gorgeous homes to recreate, this is the perfect place to go. Pick a home here to create as a piece of art and maybe, you'll end up living in the house that inspired you!
Getting Artistic in Aberdeen
The winding streets of Aberdeen are next to Joe Creason Park and minutes away from Bardstown Road, which is a locally famous hub for shopping, eating and coffee drinking, not to mention live theater experience and unique attractions. Aberdeen is near several schools and it's close to the Lakeside Swim Club but the streets here are very quiet. Aberdeen is an almost totally residential neighborhood, a picturesque collection of curving streets and sidewalks and tall trees.
Not to mention, the real estate. Large, two-story homes sit back on spacious lawns with inviting front walkways surrounded by little shrubs and pretty details. Many homes here are built in brick and siding with traditional styling, the timeless and classic sort of home design that's not ever going to be out of style.
These homes have three and four bedrooms and bathrooms and that's just the beginning. Expect to see shining hardwood, fireplaces, stainless steel, breathtaking stone counters and utterly beautiful home design when you're here. These houses are a beautiful blend of classic traditional style and modern home trends.
In other words, these houses are definitely portrait worthy. See how Aberdeen inspires you this March. Maybe this neighborhood will get your artistic juices flowing.