Crescent Hill Outdoor Cinema Double Feature August 30th
Posted by Joe Hayden on Tuesday, August 27, 2013 at 1:54 PM
By Joe Hayden / August 27, 2013
Comment
Families looking for traditional Friday night fun this Labor Day Weekend may find that the Crescent Hill Outdoor Cinema Double Feature fits the bill, and the bill is free! Friday, August 30th, the Crescent Hill Community Council presents the ninth annual outdoor film presentation starting at dusk (between 8:30 and 9:00 p.m.) at the Peterson-Dumesnil House Grounds at 301 South Peterson Avenue in Louisville.
This event will be reminiscent of the old drive-in theaters that have long since closed, however on a far thriftier scale. Families and friends are encouraged to bring lawn chairs, blankets, snacks, drinks and even the family pet to enjoy this outdoor presentation.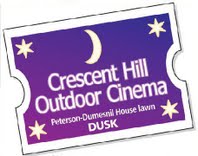 The evening will start with the animated Disney film, "The Incredibles", which was released in 2004 and is about a family of super heroes, along with the trials and tribulations they face and overcome. The second film of the evening is another Walt Disney release, though not animated, called "The Avengers". Released in 2012, "The Avengers" offers an all-star line up in this Marvel Comic classic, including Robert Downey, Jr. (IronMan) and Scarlett Johansson. Both movies offer a family-friendly script with a positive outcome.
The Crescent Hill Outdoor Cinema Double Feature offers a fun night for families and friends of all ages on Friday, August 30th. Pack up some picnic snacks and enjoy an evening watching "The Incredibles" and "The Avengers" under the stars at 301 South Peterson Avenue.
To learn about other fun things to do in the area, please visit our Louisville Real Estate website.