Curb Appeal: Leaving A Lasting Impression On Potential Buyers
Posted by Joe Hayden on Monday, May 6, 2013 at 4:20 PM
By Joe Hayden / May 6, 2013
Comment
For many home buyers, the decision to purchase a home is based almost entirely on whether or not the house makes a good first impression. In order to appeal to this type of buyer, you need something that makes people stand back and say "wow!" even before they set foot in your house. The following are three simple steps you can take to improve the way your home looks at first glance.
Spruce up Your Garden
In many cases, the first part of your property that potential buyers will see is not your home, but your garden. This makes the garden a logical and easy place to start investing in curb appeal. A variety of flowers and plants will give your yard a lush and welcoming feel. Another way to spruce up your garden is to edge your flowerbeds. Clean lines will help make your property look well maintained and put together. Think about your driveway or any walkways you have as well. It's important to keep these areas clean and free of weeds. If you're feeling slightly more adventurous, you could even edge your driveway or walkway using stones or pavers, which will give your property a crisp and clean look.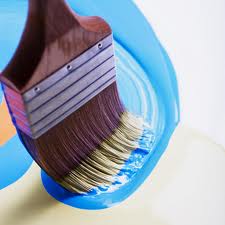 Upgrade your Hardware
Even before potential buyers see your garden, the very first part of your home they will see is probably your house numbers. This is one element of your home's hardware that's important to keep up to date. Out-of-date or worn out house numbers can give the wrong impression about your place right off the bat. Other elements to think about are door handles, locksets, light fixtures, and even your mailbox. The best strategy to use when upgrading hardware is to use a cohesive theme between all the pieces so that none of the elements look out of place.
Paint or Decorate your Front Door
The entryway that welcomes visitors into a home should be stylish and well adorned. This is a good way to have some fun and create a piece that really catches the eye. Front doors with bold or contrasting colors are in style right now, and applying a fresh coat of paint to your door can really help to dress up your whole house. The front door of a house also says a lot about what's inside the house. Hang a wreath that reflects the indoor style of the house, or use the area around the front door to add decorative objects like furniture or plants.

With some quick upgrades and attention to detail, you should be able to blow the socks off your next potential home buyers before they even set foot in your home. For those who are prone to making decisions based on first impressions, boosting your curb appeal could be the key to making a first impression that lasts. Even for buyers who are more concerned about what's inside the house than what is outside, it's hard to resist a home that has the right curb appeal.