Darkness Falls on the Asylum on October 26th and 27th
Posted by Joe Hayden on Monday, October 22, 2012 at 10:41 PM
By Joe Hayden / October 22, 2012
Comment
October brings a shiver, a scream, a bump in the night and the potential to collect enough candy to maintain a steady sugar buzz for the next 3 months. October also brings the thrill of haunted houses for families that like to focus on the scary part of Halloween and not the sweets. One of the best destinations for those that like to feel a twinge of fear for the holiday is Darkness Falls on the Asylum at 3101 Pond Station Road in Louisville. This indoor/outdoor haunting extravaganza is open every Friday and Saturday through October with the last available weekend being October 26th and 27th from 8pm until 2am.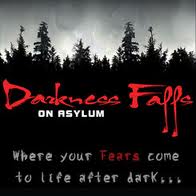 What makes Darkness Falls on the Asylum a unique destination for some fear-oriented fun is the fact it offers 4 haunted attractions with indoor and outdoor elements all at one 40 acre location. The Asylum gives Halloween enthusiasts the ability to leaf through a 1 mile hike of horror in the haunted forest which includes both indoor and outdoor scares along the path.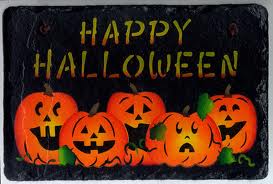 Those seeking a more zombie-ish appeal with interesting interactions should visit the Zombie City, or help hunt and eliminate undead zombie alien issues in Exterminate Zalien Attack. The final attraction is the Carnival of Lost Souls which is a full-fledged carnival of sideshow attractions like fire spinners, fire swallowers, a human pin cushion, fun, games and fortune telling.
If you and the family are anticipating spine-tingling chills and thrills for Halloween than you won't want to miss Darkness Falls on the Asylum on October 26th and 27th.
To learn more about other great events in the area, please vist the website of the Joe Hayden Real Estate Team.