Defy Gravity This January
Posted by Joe Hayden on Saturday, January 29, 2022 at 7:27 AM
By Joe Hayden / January 29, 2022
Comment
Everyone has, at some point, wished they could fly. And while you can't really grow wings, you can go to Defy Louisville and defy gravity by jumping around on trampolines for a little while. There's actually a lot you can do here to play around, have fun and defy gravity for a little while.
Defy Louisville
Defy Louisville has all sorts of activities that you can participate in. The KidJump is for younger kids, so they can up and be safe while they defy gravity. You can also play around with aerial silks, battle beams, extreme dodgeball, foam pits, ninja obstacle course, trapeze and more. Defy Louisville is all about being free and being extreme. It may look kind of scary but there are trained staff on hand. Here, you're supposed to push yourself.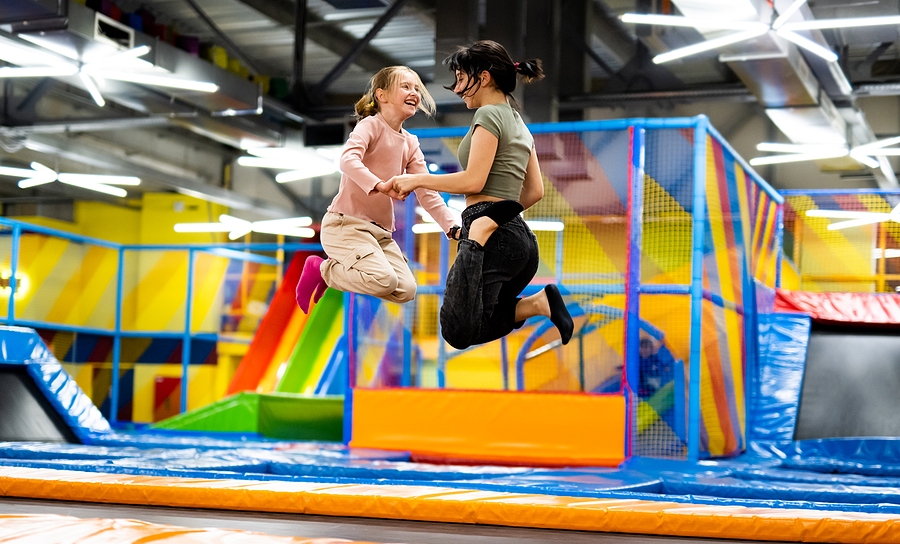 All ages are welcome here and there are socks available if you need some. You definitely want to wear socks! Defy Louisville is open Monday through Sunday from 10 am to 8 pm at 100 Urton Lane. That's near Anchorage, a neighborhood that will definitely make you want to drop your anchor and stay awhile.
Let Anchorage Defy Your Expectations
When you're looking for a friendly port, look no farther than Anchorage. This is a beautiful oasis in the Middletown community, a large neighborhood made up of rolling hills, shady trees and luxury custom homes. Anchorage is almost entirely residential and every home here is a truly lovely place to live.
The lots are big and the homes are built to suit each and every one. These houses are surrounded by landscaping, water features, winding driveways, all sorts of little details that make them truly beautiful. Here's the secret: they only get better once you get inside. These houses have spacious designs with big rooms, large closets and all sorts of amazing details. There are customs cabinets, stone counters, spa bathrooms, master suites, beautiful fixtures, additions like crown molding, you get it. These are luxury homes and there are gorgeous details in every single room.
Once you see the homes in Anchorage, you'll see how great it would be to live here.