Dick Sisto and Steve Allee Spirit of Life Quartet at the Clifton Center November 24th
Posted by Joe Hayden on Tuesday, November 19, 2013 at 4:39 PM
By Joe Hayden / November 19, 2013
Comment
The Clifton Center at 2117 Payne Street in Louisville proudly brings back the Dick Sisto and Steve Allee Spirit of Life Quartet on Sunday, November 24th. The music will begin at approximately 7:00 p.m. Tickets are priced at $10 and are on sale now at both cliftoncenter.org and Carmichael's Bookstore, at the 2720 Frankfort Avenue location.
As they return to the Clifton Center, this concert is to be the first of four shows featuring the Dick Sisto and Steve Allee Quartet. At each show, the Quartet will focus on one of the all-time great jazz composers. The magical jazz music of renowned composers Duke Ellington and Billy Strayhorn will be performed at the November 24th concert.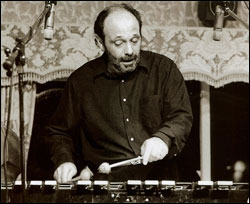 Jazz lovers never grow tired of listening to this Quartet as they let the music flow. These talented musicians have performed beside such famed entertainers as Buddy Rich, Kenny Werner, Rufus Reid and Eddy Gomez. For this special concert, the audience can truly feel the music as they will be seated along the stage with the performers in the Clifton Center's Eifler Theater as they perform throughout the evening.
Modern day jazz enthusiasts won't want to miss the Dick Sisto and Steve Allee Quartet as they perform hits of the jazz greats on Sunday, November 24th. Tickets are available for $10 and the music will have toes tapping and fingers snapping at the Clifton Center starting at 7:00 p.m.
To learn about other fun things to do in the area, please visit the website of the Joe Hayden Real Estate Team.