Dive into Falling Rock Quarry in La Grange This July
Posted by Joe Hayden on Sunday, June 30, 2019 at 7:07 AM
By Joe Hayden / June 30, 2019
Comment
Who needs a swimming pool full of chemicals when you can jump into Falling Rock Quarry? Paddling around in an actual swimming hole is a time-honored southern tradition, and it's truly something that no one should miss.
Take the Plunge
Falling Rock Quarry, known locally at the Quarry, was actually designed to be a training facility for divers. And yes, this is a great diving spot. This swimming hole is truly beautiful and filled with only rainwater, no runoff. The water is very clean, the scenery is stunning, and the crowd is 18 years and older only. Adults deserve to have some summer fun, too!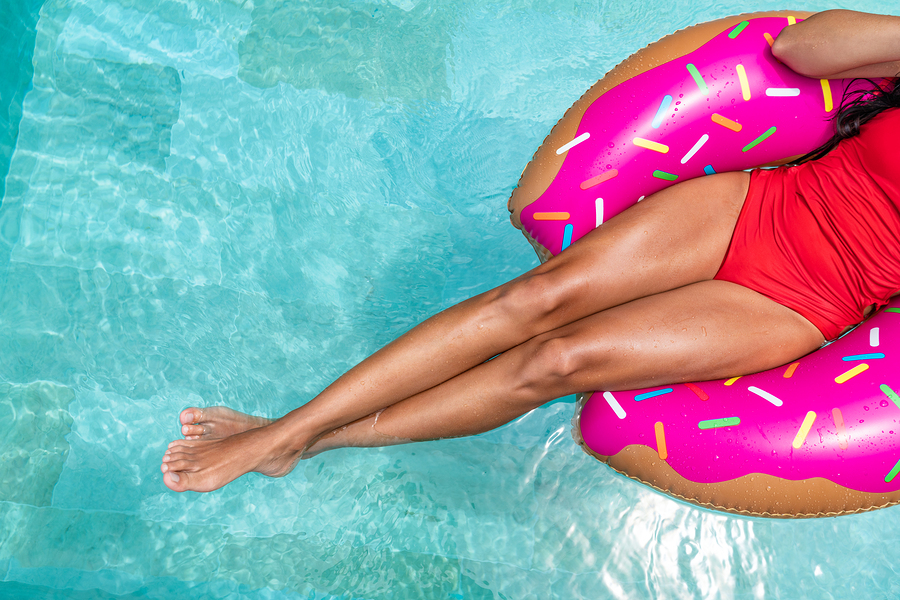 You aren't allowed to bring alcohol or drugs into the quarry, but you are asked to bring a flotation device. The entrance fee is $15 per person, cash only. For this price, you can swim and enjoy the water for hours to beat the summer heat.
The quarry is open Monday through Friday from 1 to 8 pm, Saturday and Sunday from 9 am to 8 pm. This pretty country swimming hole is part of Falling Rock Park at 2201 Fendley Mill Road in LaGrange.
Take a Look Around LaGrange
LaGrange is more than a neighborhood, it's a small town that has everything you'd want to see in any small town. LaGrange has its own downtown area filled with various businesses. There's also an historic district here that honors the long history of this community, which was founded way back in 1827. But even before the official founding, this was a settled area where people were living. The Revolutionary War hero, Lafayette, visited here in 1824.
This neighborhood has its own library, post office and schools. It has gyms, parks, natural lakes, even a greenhouse where flowers are always in bloom. Sit and sip a cup of coffee on Main Street or get a cocktail at the bourbon and ale house. Visit the park, shop in an independently owned boutique and then take a look at the real star of this community, the real estate.
Lots in LaGrange are big because the homes are big. They also come in all styles here, from historic farmhouses to brand-new contemporary dwellings with lots of open spaces and multiple bedrooms and bathrooms. Many lots here have natural features, including small ponds, stands of trees and rolling hills. LaGrange has a distinctly country feel to it, but Louisville, the "big city", is just a short drive away.
Get away from it all and get to a community with homes that will make your jaw drop, with features that you're going to love.